Surviving winter travel
Using a winter travel survival smartphone app and equipping your car can help you survive being stranded during winter.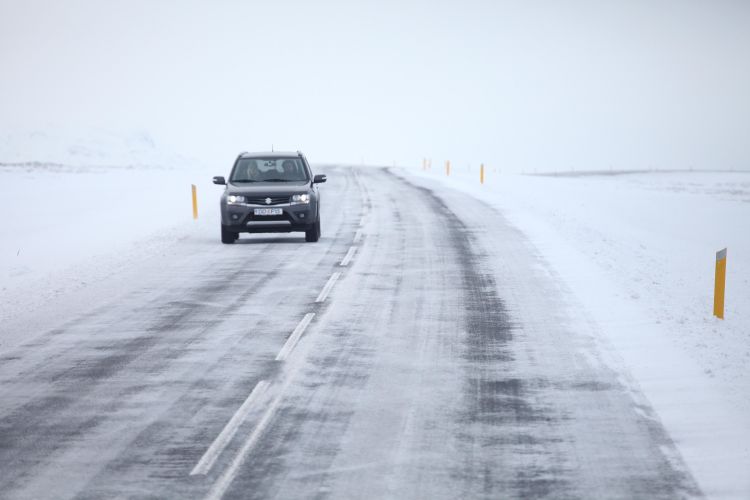 According to the United States Department of Transportation, Americans make more than 405 million long-distance trips per year. The majority of those long distance trips are within 250 miles from home, with a personal car or truck being used 81percent of the time.
Michigan State University Extension advises travelers to be prepared for unexpected weather changes during the winter months. The National Weather Service refers to winter storms as the "Deceptive Killers" because of icy roads, hypothermia from prolonged exposure to the cold and motorists being trapped in their cars.
The North Dakota State University Extension has created a Winter Survival Kit phone app for both Android and iOS phones. This app helps users find their location if they are stranded, call 911, notify friends and family and calculate how long they can run their vehicle to stay warm before running out of fuel. Users can store phone numbers, insurance information and motor club contacts.
The Winter Survival Kit app includes a time function which reminds motorists to check the exhaust pipe for snow buildup and so avoid a high concentration of carbon monoxide. It also features a large "I'm Stranded" button that can be shown through the window. This Winter Survival Kit app can be as critical as a physical winter survival kit. This project was funded by the United States Department of Agriculture National Insitute of Food and Agriculture, Smith-Lever Special Needs grant.
Another important component of winter preparedness is having non-perishable food, water, warm clothes, blankets, candles (for warmth), waterproof matches, tools or multi-function small knife and a small pot for melting snow. If stranded, remember to drink fluids sparingly to avoid dehydration and always melt snow before putting it in your mouth. Keep in mind that eating snow will lower your body temperature.
There are many hazards to winter driving but becoming stranded may be the worst. By downloading the Winter Survival Kit smartphone app and equipping your car, you are much more likely to survive a deceptive killer.