Take a few minutes to learn about your lake by visiting the Michigan Natural Shoreline website
Great educational resources are available for those who want to get a better appreciation of the importance of natural shorelines around inland lakes.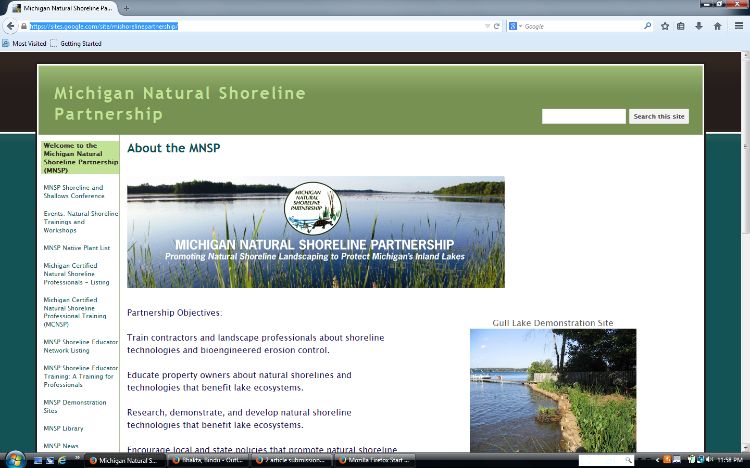 In July 2014, the North American Lake Management Society promoted Lakes Appreciation Month for those who enjoy Michigan's more than 11,000 inland lakes. If you have not yet had a chance to do something special for these amazing resources, you can still take part in this celebration even as it ends. There are some great educational resources out there about the benefits of natural shorelines to inland lakes, which would make great summer reading material and enhance your appreciation for your lake!
A number of resources are all available at the Michigan Shoreline Partnership (MNSP) website. MNSP is a diverse group of statewide partners, including Michigan State University Extension. MNSP works to train contractors and landscape professionals who work at the water's edge, educate lake residents about the importance of natural shorelines, provide demonstration shoreline landscapes that people can visit to see what can be done to combat issues encountered at the water's edge and encourage local and state policies that promote natural shoreline management. This is a great source of information on practically everything related to natural shorelines, including educational offerings, educational resources and lists of Certified Natural Shoreline Professionals and Shoreline Educators who can assist you in understanding the importance of, and in designing/installing, a natural shoreline. Consider taking a look at these five educational and entertaining resources:
Before Lakes Appreciation Month comes to an end, take the time to get to know your lakeshore better. Better yet, consider sharing some or all of these resources with residents around your lake.
Other articles in this series: