Taylor Linke
Taylor will participate in the Graduate Certificate while working full time at Resource Management Service LLC.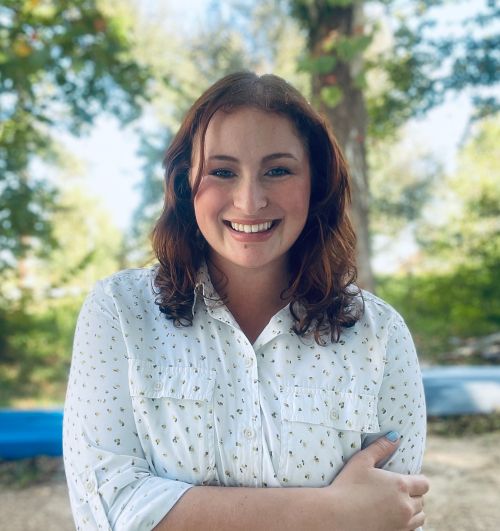 Taylor Linke
Current Location: Trout, Louisiana
Current Position: Resource Forester at Resource Management Service LLC
Previous Education: Bachelor of Science, Forestry, Louisiana Tech University, 2021
What are your responsibilities at Resource Management Service LLC?
Timber sales and harvesting—development and execution of annual timber sales budget including timber sale budgeting and planning, harvest delineation, contract administration, fiber sourcing and merchandising, contractor supervision, implementation and monitoring of best management practices, and timber security.
Silviculture operations—development and execution of silviculture prescriptions related to site preparation, planting, precommercial thinning, commercial thinning, mid-rotation investments, and insect and disease control.
Non-timber revenue—assist with the management of recreational lease program for the assigned area and evaluation of retail land sale candidates, solar leases, conservation easements/opportunities, and other potential non-timber revenue opportunities.
Other timberland management activities—assist with management of annual road maintenance program as well as with the management of the property line maintenance program for the assigned area.
Data management activities—maintenance of spatial, stand attribute, and forest inventory data for the assigned area.
Additional activities—Participation in timberland acquisition evaluations, investor meetings/field tours, and other duties as needed.
Environmental, social, and governance (ESG)—active participation in and compliance with the RMS safety program, demonstrate commitment to stewardship and sustainability, foster positive relationships with adjacent landowners, communities, trade associations, state/federal agencies, and other industry stakeholders.
How do you see completing the Graduate Certificate as fitting in with your career and/or career goals?
As a new professional beginning my career at a global timberland investment management organization, I am excited about the future of the forest carbon space and the role it will play in our planet's health as well as the opportunities it will provide for private landowners to diversify their abilities to own and manage forestland. I think a Certificate in Forest Carbon Science, Policy, and Management will be an excellent foundation for what I hope is the beginning of my contribution to the forest management industry and my employer's mission "To be recognized as the premier creator of forest value." An understanding of the topics covered in this certificate will be integral to contributing to the conversations needed to develop and improve forest carbon practices and projects. Early in my career this is the perfect time to work towards becoming a future asset in these conversations. In the next 5-10 years future I would be excited to apply for a position as an analyst in forest sustainability or forest carbon. My long-term career goals include creating meaningful and practical ways for forest managers in the field to continue to utilize forests for their clients and the valuation of forest carbon will play a large role in this goal.
What specific knowledge and skills do you expect to strengthen with this program?
I hope to gain a thorough understanding of and appropriate vocabulary for discussing forest carbon policies and programs with both other professionals in the carbon space as well as landowners and other stakeholders. I also hope to learn the specifics of quantifying carbon stored in forests, how to measure this quantity and possibly even model it.