The importance of Women's Health Month
Health topics to discuss with your doctor this May, and throughout the year.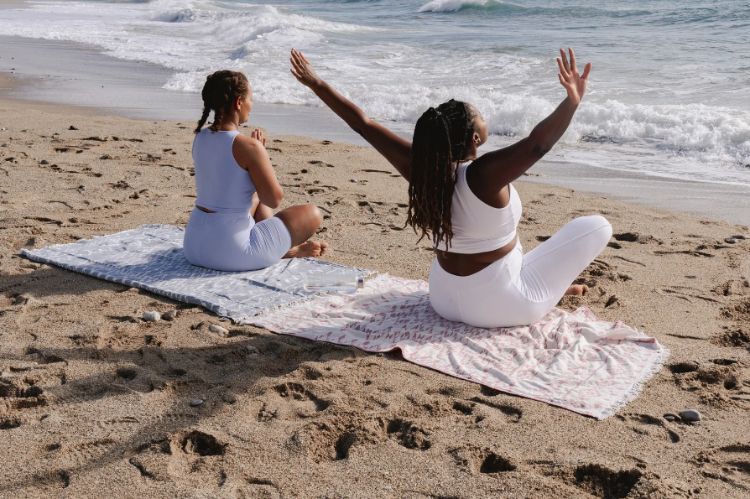 May is widely recognized as Women's Health Month. According to the World Health Organization (WHO), women throughout the world are disproportionately and adversely affected by health disparities, such as autoimmune disease, HIV/AIDS, and malnutrition, compared to their male counterparts, in addition to facing concerning increases in maternal mortality.
In the business of everyday life, it is easy to forget to schedule regular doctor's appointments or even know what to ask when you do see a physician. Here are some things women should ask their doctor about at the next visit:
Pap smear is a test that looks for cervical cancer in women by collecting cells from the cervix and is usually done in conjunction with a pelvic exam or with a human papillomavirus (HPV) screening. Doctors generally recommend starting at age 21 and repeating every three years for women ages 21-65, although this can vary with an individual's risk factors.
Women ages 30 and older can consider a Pap test every five years if the procedure is combined with testing for HPV. Regular testing is especially important for those who smoke; have had a sexually transmitted infection (STI) in the past; have multiple sexual partners; or have a history of cervical, vaginal, or vulvar cancer.
The Mayo Clinic describes a mammogram as an X-ray image of the breasts, which compresses the breasts between two firm surfaces, spreading the breast tissue so images can be taken and examined by a physician for signs of cancer. Current best practices advise to start getting mammograms at age 40. If you have risk factors or a family history of breast cancer, you may want to discuss starting earlier with your doctor. It is advised that those over the age of 50 receive a mammogram every one to two years.
While getting a clinical breast exam, your doctor or nurse uses their hands to feel for lumps or other changes that could signal breast cancer. This can be done at your annual visit to the doctor or gynecologist.
During a colonoscopy, the entire length of the colon is examined using a long, flexible tube called a colonoscope to check for precancerous growths (known as polyps) inside the wall of the colon. It is recommended that you start at age 45, but the frequency will depend on your risk factors and the type of test used.
The CDC found that at least 75% of U.S. adults are missing one or more routinely recommended vaccines. It is recommended that women talk to their health care providers about getting these 10 vaccines and make sure they are up to date:
Influenza
Tetanus
Human papillomavirus (HPV)
Measles, Mumps, and Rubella (MMR)
Varicella (chickenpox)
Shingles
Pneumococcal
Meningococcal
Hepatitis
COVID-19
General Recommendations
The CDC recommends that women get regular checkups (including a yearly exam), stay active, eat a healthy and balanced diet and prioritize their mental health to improve their physical and mental wellness. In the business of life, it is easy to forget what to check for and when.
Help finding a doctor
If you need help finding a doctor, try searching for primary care physicians or gynecologists in your area that are highly recommended, search your insurance provider's website for doctors in your network, or ask for recommendations from friends and neighbors. There are also resources such as the U.S. News "Find a Doctor" search that can help you narrow your search based on region and specialty needed.
If you would like to learn more about vaccines, check out Michigan State University Extension's partnership with the Michigan Vaccine Project to find links to event schedules, podcasts, publications, webinars, and videos relating to vaccine education at extension.msu.edu/learnaboutvaccines.