There are no excuses not to plant cover crops this year!
You can easily take the pocket-sized Midwest Cover Crops Field Guide to the field with you to identify and select cover crops this season.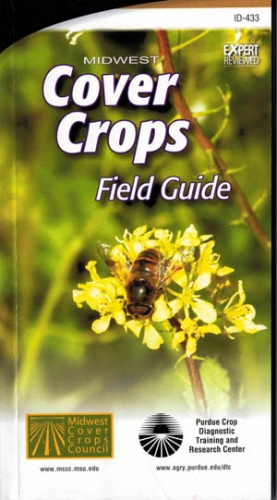 I have great news to share with you today. The Midwest Cover Crops Field Guide is ready and available for purchase. This 137-page pocket-size, in-field reference will help readers effectively select, grow and use cover crops in their farming systems. Topics include choosing cover crops, fitting cover crops into your system, and positive and negative effects of cover crops.
The guide was produced cooperatively by the Midwest Cover Crops Council (MCCC) and the Purdue Crop Diagnostic Training and Research Center. It was written by members of the MCCC, which includes agricultural scientists from 12 different organizations from the Midwest and Canada. MCCC wanted educators, farmers, agribusiness, government employees and others to have a pocket guide to help them make cover crop decisions.
Purdue University did the layout of the pocket guide and sells the publication through Purdue University Extension's The Education Store:
Good luck this growing season. Like the title of this article says, there are no excuses not to plant cover crops this year!
Did you find this article useful?
---