Tips for staying healthy in the fall
Fall is a great time to be out enjoying the beautiful colors and cooler weather. Use these tips to make sure your fall adventures include some healthy options.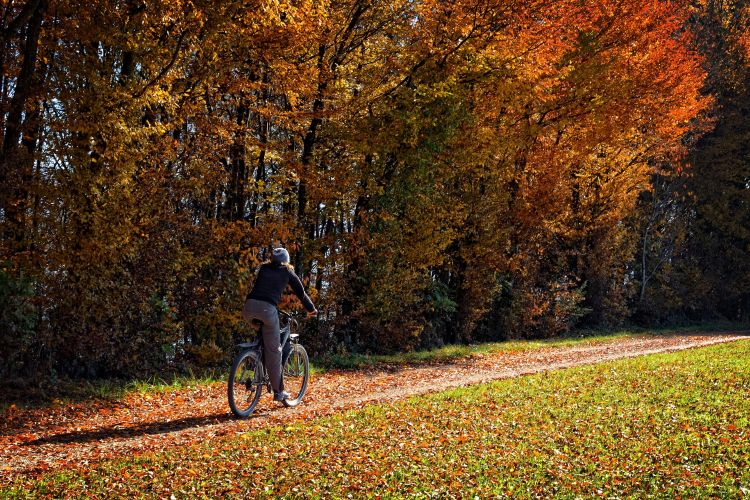 Sept. 22, 2017, marked the first day of fall. In the Midwest, fall is described as a beautiful time of year where the leaves on trees are changing and the nights are getting colder. Many people enjoy having bon fires and spending time with family and friends. Fall is a great time of year to do things together as a family.
Some ideas to help keep your family active in the fall include:
Attending a local apple orchard or pumpkin festival.
Raking leaves and doing yard work as a family. Pile up the leaves and jump in them.
Taking a bike ride through town or down the road to admire the changing colors of the leaves.
Fall is also known for two important foods: pumpkins and apples. During the fall months, many food companies come out with pumpkin-flavored cookies, coffee and other special treats. Pumpkin is a very healthy food that is loaded with vitamins and nutrients like calcium, magnesium, potassium, vitamins A and C, and more. It can be added to many different types of foods during fall or all year round, such as pancakes, waffles, oatmeal, quick breads, mashed potatoes and much more.
Apples are a great source of potassium, vitamins A and C, dietary fiber, calcium and iron. Many orchards make apple cider, which is a nice fall drink. Remember that this is a juice and is loaded with lots of natural sugars. Try drinking a few smaller glasses a day instead of large glasses.
Another great thing to do with apples is to make warm applesauce. A great way to do it is to get a crockpot and put in cut up apples that have been peeled. Let the apples cook in the crockpot and become mush (approximately two hours). Mix in some cinnamon and enjoy a warm, healthy treat for the fall.
To learn more about nutrition and staying healthy in the fall, visit your Michigan State University Extension county office.