Upcoming workshop teaches homeowners about the importance of maintaining septic systems
Winter is the time to learn about what you can do to prevent septic system failure.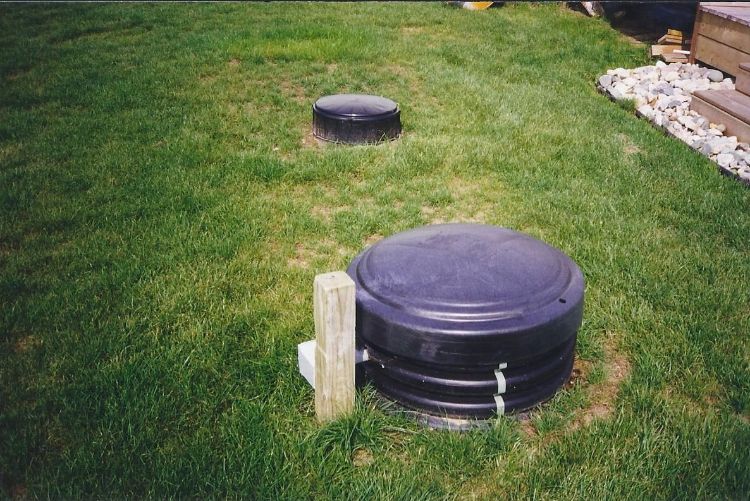 An onsite sewage disposal system, also known as a septic or onsite wastewater treatment system, is a way to deal with water generated from toilets, bathing, drinking/cooking and laundry/dishes. The goal of a septic system is to treat sewage and return water to the environment without human exposure or contamination of the environment. These onsite systems exist where no municipal wastewater treatment system is available.
Of the approximately 4.2 million homes in Michigan, 29 percent of households utilize septic system to treat their wastewater. This equates to approximately 1.2 million septic systems in Michigan. With an average of 300-400 gallons of sewage being generated daily by each system, this means onsite systems in Michigan must treat and dispose of over 360 million gallons of sewage each day.
Interestingly, while our state is widely known as the Water Wonderland because it is so rich in water resources, Michigan is the only state in the United States without a statewide sanitary code to help manage onsite systems across the state in a uniform way. This fact makes it extremely important for individuals to know what steps are needed to properly maintain their septic systems to avoid harm to their health and the environment.
At a minimum, for existing systems, individuals should maintain their system through regular pumping and inspection of system components, proper landscaping, water conservation, and taking care in what is disposed of in these systems. For those building a new system or faced with having to replace an existing system, it is critical to know what the site conditions are so an appropriate system can be designed that are suited for these particular site conditions.
On Thursday, March 26, 2015 from 6 - 8 p.m., the Shiawassee Conservation District is sponsoring a "Septic System Care" workshop for those interested in learning about the importance of regular maintenance in preventing septic system failure. This workshop will be held at the Vernon Township Hall in Durand.
Workshop topics that will be discussed include an introduction to septic systems, proper maintenance of onsite systems, critical do's and don'ts for a septic system, what to do when a system fails, and alternative treatment options available, Shiawassee County septic system permitting procedures, and the Shiawassee Conservation District's Septic Assistance Program available to those who live within the Holly Drain Watershed in Shiawassee County.
Workshop partners include Michigan State University Extension and the Shiawassee Conservation District Health Department. MSU Extension, Stephens Consulting Services, P.C. & SCS Systems LLC and the Shiawassee County Health Department will provide the featured speakers for the program.
For complete information about this workshop, visit the Michigan State University Extension events page.
For more information on managing waste, special considerations for planting over a septic system drainfield, the safety of flushable wipes on a septic system, managing systems in sensitive shoreline areas, and alternatives to conventional septic systems, a number of MSU Extension news articles are available concerning these topics.