Michigan State University Extension and AgBioResearch name new director of the Upper Peninsula Research and Extension Center
DeDecker will lead innovative crop and livestock research center on behalf of Michigan State University.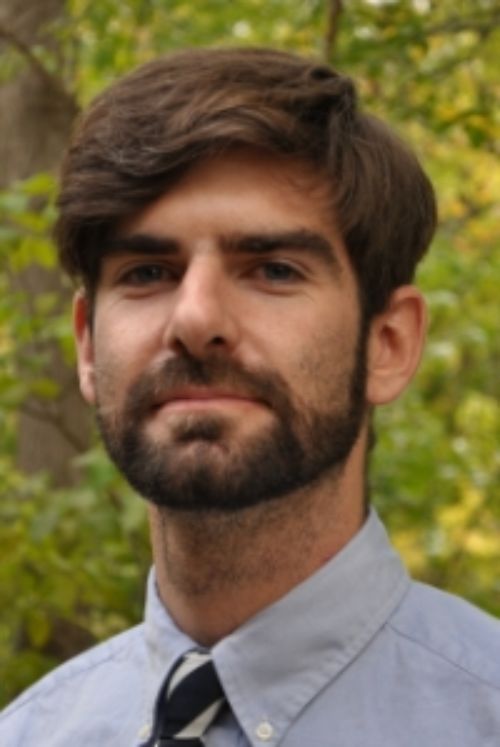 EAST LANSING, Mich. – Michigan State University (MSU) Extension and MSU AgBioResearch have named James DeDecker as the director for the Upper Peninsula Research and Extension Center (UPREC) located in Chatham, Michigan, effective Jan.1, 2019.
UPREC serves as the hub for integrated crop and livestock research and outreach for Michigan's Upper Peninsula. As director, DeDecker will provide leadership to expand and manage the center's diverse research portfolio, provide expertise in community food systems, and foster the connection between MSU's campus and statewide staff.
"We have unique research and outreach opportunities in the U.P. and believe that James will continue the momentum of expanding the activities and programs of the center," said Jeff Dwyer, director of MSU Extension and senior associate dean of outreach and engagement for the College of Agriculture and Natural Resources.
DeDecker has worked with MSU Extension since 2012 as a field crops educator and point of contact for 11 counties in northeastern Michigan. In his role, he has conducted collaborative on-farm research projects, secured significant funding through partnerships, and delivered and evaluated educational programming.
"James has a history of working alongside farmers, MSU colleagues, public agencies and private industries to conduct research studies with practical applications," said Dave Ivan, director of MSU Extension's Greening Michigan Institute, who will provide leadership for DeDecker's position. "His ability to bring people together to improve Michigan farms makes him a perfect fit for the important research and outreach happening at UPREC."
Before joining MSU Extension, DeDecker worked as a research and teaching assistant at the University of Illinois at Urbana–Champaign. He received his B.S. from the University of Wisconsin–Oshkosh and his M.S. from the University of Illinois at Urbana–Champaign where he is also a Ph.D. candidate.
"I want to help UPREC become a world-class research facility that serves the needs of farmers in Michigan's Upper Peninsula and throughout the North Central Region," DeDecker said. "I believe that the history of UPREC as a hub for innovation and community engagement, the current momentum created by my predecessor and the entire UPREC team, and the U.P.'s special identity will be key elements to continued success and growth."
DeDecker replaces Ashley McFarland who provided leadership at UPREC since 2013. During her tenure, UPREC expanded and diversified its research portfolio and educational programs in the Upper Peninsula.
UPREC was established in 1899 and is one of 13 centers across the state responsible for applied research and outreach. Michigan residents reap the benefits of this work in the form of new or improved foods and plants, new production methods and enriched lifestyles. Collectively, MSU AgBioResearch and MSU Extension represent research and programs that serve hundreds of thousands of Michigan residents and have more than a billion dollar impact on the state each year.