Upper Peninsula forage research highlighted at upcoming field day
Learn how to maximize your on-farm forage potential at this twilight event.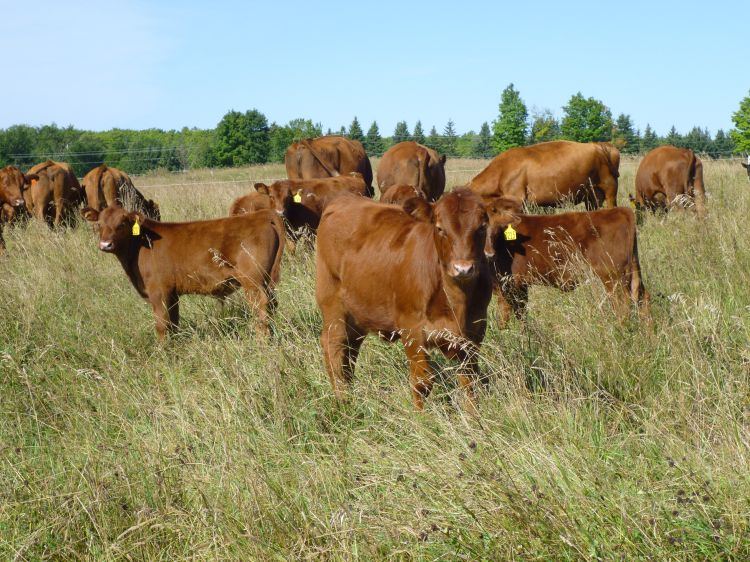 The Michigan State University Upper Peninsula Research and Extension Center will host a Forage Twilight Program on Wednesday, June 13 from 5:30 to 9 p.m. The program will feature the various forage-based research projects that are being conducted at the farm.
Annual clover trial – Dr. Kim Cassida
Reduced-lignin alfalfa trial – Dr. Kim Cassida
Alfalfa and forage grass performance trials – Christian Kapp
Small grains and pea forage variety trial – Monica Jean
Alfalfa nurse crop species and seeding rate trial – Jim Isleib
Cover crop species performance trial – Dr. Dean Baas
To cap the evening, featured presenter, Mike Buis, has been invited to speak on Extending the Grazing Seaon with Cover Crops. Buis is a third generation cattle rancher and farmer from Chatham, Ontario. He has developed a practical and sustainable system of growing and grazing cover crops and will share his successes and failures over the past ten years. The Buis's own a mixed farming operation with vegetable and field crops as well as a herd of 350 beef cows. They are an innovative farm and not afraid to try new operational techniques. They raise, finish and sell their beef in their own retail store. Learn more here.
The event will begin with dinner starting at 5:30 p.m. at the South Farm of the Upper Peninsula Research and Extension Center at E3774 University Drive, Chatham. The educational program will begin at 6 p.m. with plot tours and networking opportunities with researchers and will conclude back in the barn for Buis' presentation. The event should wrap-up by 9 p.m. and will be held rain or shine. Registration is not required, but strongly encouraged. For any questions and to register, contact Michelle at (906) 439-5114 or colema98@msu.edu. This event is sponsored by the North Central SARE program and MSU Project GREEEN.
If you are interested in learning more about forage research at MSU, feel free to reach out to Ashley McFarland at 906-439-5176 or ashleymc@anr.msu.edu. McFarland is the Director of the Michigan State University Upper Peninsula Research and Extension Center in Chatham, Michigan and a Community Food System Educator with MSU Extension.
This work is supported by Project GREEEN and the Crop Protection and Pest Management Program 2017-70006-27175 from the USDA National Institute of Food and Agriculture. Any opinions, findings, conclusions or recommendations expressed in this publication are those of the author(s) and do not necessarily reflect the view of the U.S. Department of Agriculture.