UPREC to host Organic Vegetable Field Day
Event will feature mechanical weed control, vegetable variety trials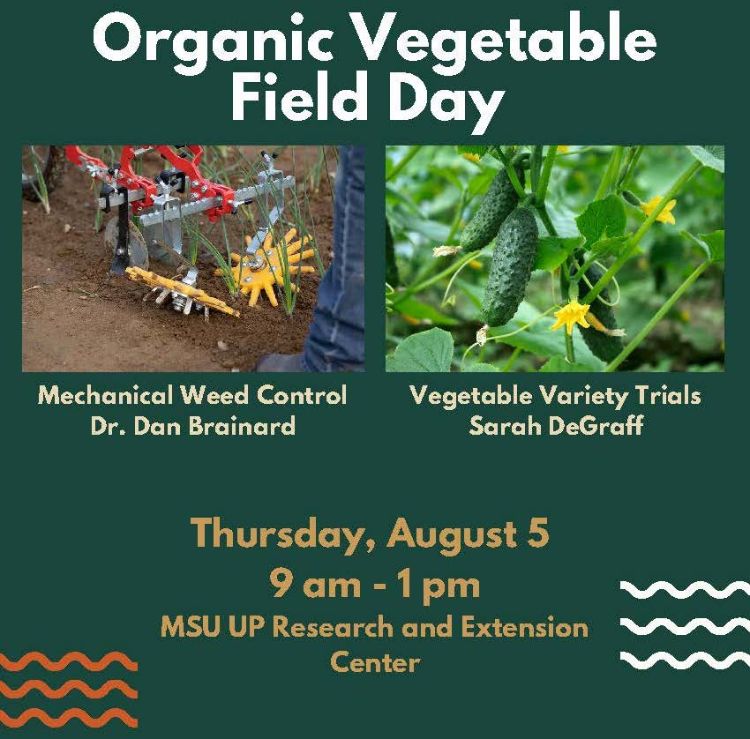 Michigan State University's Upper Peninsula Research and Extension Center (UPREC) will host an Organic Vegetable Field Day on Aug. 5 from 9 a.m. to 1 p.m. at the UPREC North Farm.
Visitors will learn how current research projects at UPREC North Farm could apply to vegetable operations through a series of in-person opportunities, including a mechanical weed control demonstration by MSU Department of Horticulture researcher Daniel Brainard and vegetable variety trials from University of Wisconsin Extension Agent Sarah DeGraff.
"Two of the greatest challenges for organic, direct-market vegetable growers are identifying crop varieties suited to the local food economy and efficient weed management," said UPREC Director James DeDecker. "Our Organic Vegetable Field Day will address both of these important topics with research-based information generated at the MSU Upper Peninsula Research and Extension Center and on small farms across the region."
The field day will provide an opportunity to operate cultivation tools, participate in a vegetable tasting, hear the latest research, and discuss growing season updates.
Registration is open until Aug. 2. For more information, contact UPREC MSU Extension Educator Abbey Palmer at palmerab@msu.edu. The UPREC North Farm is located at N5431 Rock River Road in Chatham.