USDA's disaster program available for weather-related crop losses
Producers with crop losses due to drought in 2018 or excessive rain in 2019 may qualify for USDA's WHIP+ disaster program.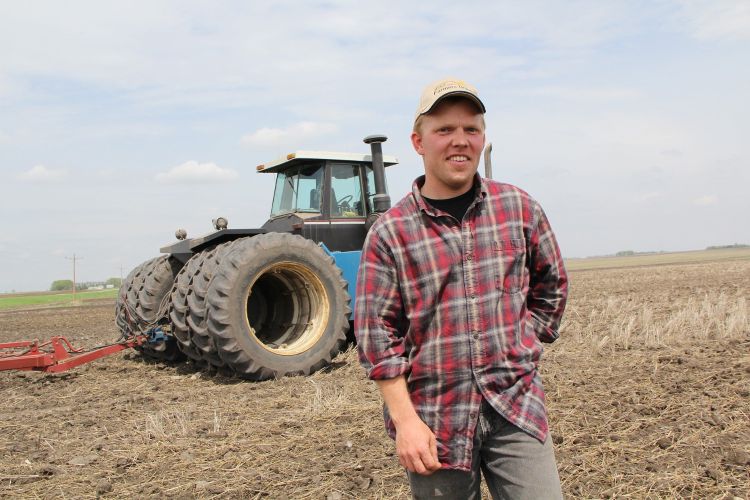 Extensive rain caused significant damage to Michigan crops in 2019, including delayed or prevented planting, unharvested crop, and reduced yields. Some counties also experienced drought conditions in 2018. The USDA Wind and Hurricane Program (WHIP+) can provide much-needed support to offset the impact of these losses for Michigan farms.
The WHIP+ program provides coverage for a wide variety of agricultural products, including:
Crops produced for livestock feed are also eligible for the WHIP+ program. However, sugar beets sold to cooperatives are not eligible. Sugar beet producers should contact their cooperative regarding other relief programs.
Farms are eligible for WHIP+ if they are located in primary counties of USDA-designated disaster areas and they suffered crop losses due to excessive moisture in 2019. Some counties are also eligible for their 2018 drought-related losses. The USDA website lists the eligible counties under Michigan, including the year(s) they are eligible for. Producers in other counties may be eligible if they can document qualifying losses due to this disaster.
Eligible losses on uninsured crops are those that resulted from prevented planting, unharvested crops, and/or loss of crop yield caused by excessive moisture. Payments are based on the expected value of the crop, up to 70% of the total loss. Insured crops may qualify for WHIP+ payments in addition to their crop insurance indemnity. WHIP+ may cover as much as 95% of the total loss of expected crop value, depending on your crop insurance coverage level.
The initial disbursement is 50% of your calculated total payment. Payment of the remaining portion of the calculated total payment will depend on available WHIP+ funds. Participation in the WHIP+ program will require you to insure your crop at over 60% coverage for the next two eligible years. WHIP+ payments are limited to $125,000 per person or legal entity for the total of 2018, 2019, and 2020 crop years but are higher if farming generates 75% or more of your income.
This USDA webpage provides additional information on the WHIP+ program. Contact your local FSA office to participate. Contact information for your local USDA Service Center and their current office status is available at the USDA resources for farmers website.
Please contact your Michigan State University Extension Farm Business Management Educator with concerns or questions.