Volunteering opportunities for west Michigan Master Gardeners
Michigan State University Extension Master Gardener volunteers find solutions to garden problems and share their knowledge of science-based gardening practices.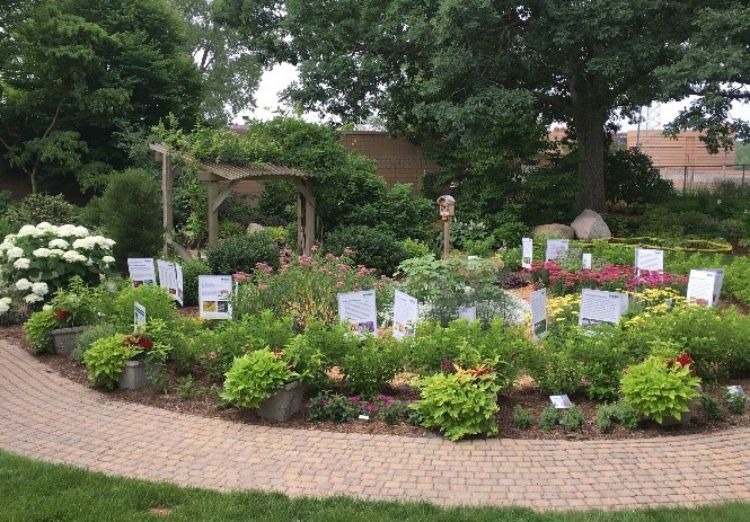 Through the Michigan State University Extension Master Gardener Volunteer Program, participants complete a 13-week certification course to learn science-based and environmentally responsible gardening practices. Once completed, Master Gardeners are equipped with the tools they need to engage residents in learning more about gardening and empower communities to utilize smart gardening practices.
Grand Rapids, Michigan-based Master Gardeners Mei Mah and Rebecca Marquardt shared their skills with Well House, a Grand Rapids nonprofit who provides safe, affordable housing to the homeless. With a "placemaking" grant from the Michigan Economic Development Corporation, the Master Gardeners are involved in an improvement project for the Well House quarter-acre urban farm and open space.
"This was a great opportunity for us to share the skills we learned in the Master Gardener training program with the community," said Mah. "Well House places a strong emphasis on access to healthy living and food through their urban farm and this project is the perfect fit for us."
The first phase of the project kicked off in early March 2017 with a half-day session that gathered 17 tenants, staff members and donors for an intense dive into the needs, wants and concerns of the community in regards to the urban farm. Participants worked in small groups to create designs for the farm that will be used to create a master plan that includes smart gardening practices and other considerations to create a safe, outdoor gathering space for the neighborhood.
"It was a fantastic day that brought a neighborhood together for a positive conversation about improving their environment and creating food equality," Mah added. "This really helped them build a sense of ownership in their community."
Registration for MSU Extension's 2017 Master Gardening Training Course in West Michigan, held in Grand Rapids, is now open. The last date to register is Aug. 28, but don't wait too long, the course is filling fast! Training begins Sept. 5, and classes take place every Tuesday from 4 to 8 p.m. until Dec. 12. Register online at 2017 Master Gardening Training Course in West Michigan.
If you would like to learn more about MSU Extension Master Gardener programs across the state and check out upcoming class dates and locations, visit the Master Gardener Volunteer Program website. For more information on a wide variety of gardening topics, visit the Gardening in Michigan website or call the MSU Lawn & Garden Hotline at 1-888-678-3464.