Ways 4-H volunteers can support youth when not in person
4-H volunteers can still support youth in their project work even when it can't be done in person .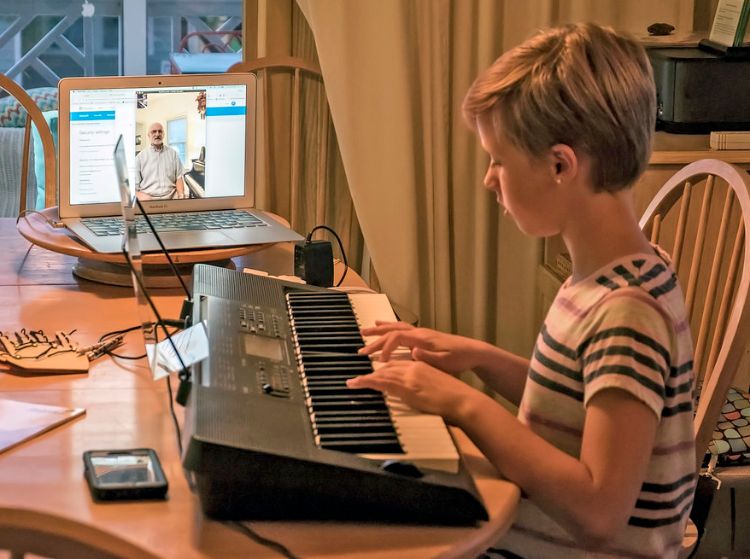 As a 4-H volunteer, you probably value the 4-H slogan of "learning by doing." This can become challenging when you can't be physically there to support youth on a project they are working on. However, it very much can still be done. 4-H volunteers have an opportunity to help youth through 4-H projects from a distance. We know many people learn and retain more when action is involved in their learning process. As a volunteer, you can still help do this, you just need to think differently.
First, consider the best way to connect with the youth you have been working with. It could be through phone calls, a text message group, email, a social media platform or an online format such as Skype, Zoom or FaceTime. If using social media and texting as your mode of communication with youth, follow these social media and texting expectations from Michigan State University Extension.
Once you've determined the best way to connect with the youth, start thinking of ways they can be learning the material or working the projects they had been working on. It could be providing instruction on how to do a project through photos if using text messaging or email, having a live video of the step by step process if using a video type platform, or providing instruction or activity and then giving everyone a timeframe to work on the activity and report back.
For example, if you're a photography leader, you could provide some quick instruction on the rule of thirds, ask everyone to find at least five photos they could take and share back to the whole group or just the leader, then provide some feedback. Don't forget to include the most important step of implementing experiential learning by asking questions. If you need help coming up with questions to ask youth, refer to the "Experiential Learning Process Questions" document prepared by Dave Hileman, 4-H youth specialist with the University of Missouri Extension.
Finally, MSU Extension has create a website of Educational Resources for School Closures that can be useful for 4-H volunteers to come up with some ideas of activities they could have youth do at their homes.