Welcome Dr. Victoria Morckel
Welcome to Dr. Victoria Morckel, joining the URP program as a Senior Academic Specialist!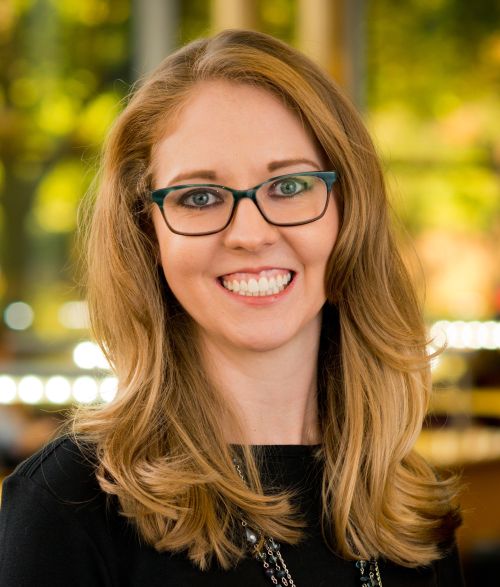 SPDC is excited to welcome Dr. Victoria Morckel as a new faculty member in our urban and regional planning program. She is joining us as a certified urban planner (AICP) and Senior Academic Specialist. Her diverse background will expand the program in multiple areas, and we are happy to have her on board.
She holds a Ph.D. in City and Regional Planning from The Ohio State University where she specialized in urban design, environmental-behaviorism, and planning for population decline. Her research primarily addresses ways to improve quality of life in deindustrialized cities in the Midwestern United States, with an emphasis on issues of vacancy, blight, and neighborhood change.
Before coming to SPDC, Dr. Morckel was an Associate Professor of Urban Planning & Public Policy at the University of Michigan's Flint campus. Her work has been recognized in both local and national publications, as she has been featured in media outlets including Planning Magazine, U.S. News & World Report, and the Detroit Metro Times.
Her knowledge in many different areas relating to urban and regional planning will be a great addition to our school and our program, and we are thrilled to be working with her.
"Dr. Victoria Morckel's expertise is very versatile, including urban design, community development, spatial inequality, urban sustainability, and neighborhood planning," said Ming-Han Li, Director of the School of Planning, Design and Construction.
"As a certified planner who has significant experience in academia, Dr. Morckel is a great addition to our Urban and Regional Planning Program that prepares future leaders in the planning field. I am thrilled that Dr. Morckel is joining us and look forward to working with her."
We look forward to bring on her expertise and knowledge as a part of SPDC.
"I am thrilled to join a program with a history of excellence, and to work alongside talented faculty whose teaching and research has a real world impact," said Dr. Morckel.