Wetland Wake-Up Day on the Saginaw Bay wants no child left inside on Earth Day
Create and fly kites, take a hike, enjoy crafts at Bay City State Recreation Area.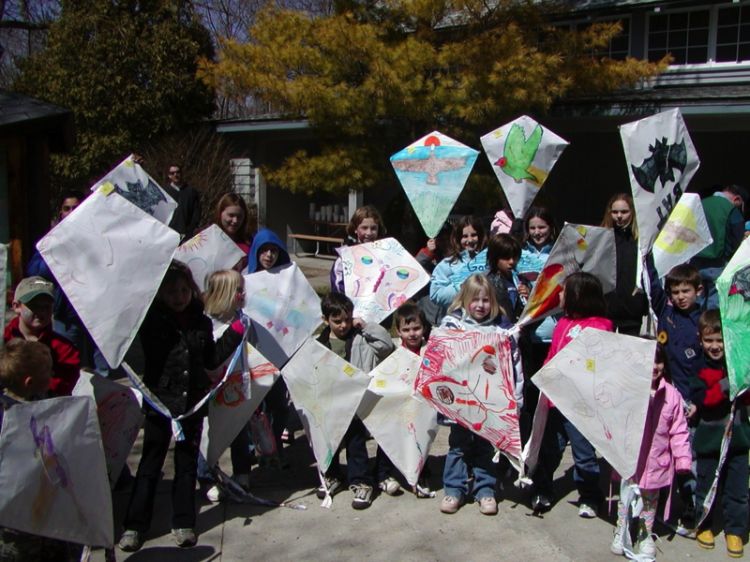 On April 22, 2017, Earth Day will be celebrated 9 a.m. to 3 p.m. at Bay City State Recreation Area at the 19th annual Wetland Wake-Up Day! The event is open to the public and has annually attracted more than 500 participants. The park staff considers it a "No Child Left Inside Day."
Bay City State Recreation Area, 3582 State Park Dr., Bay City, MI 48706, is one of five Michigan state parks designated by the National Park Service as a National Natural Landmark, representing one of the largest remaining freshwater, coastal wetlands on the Great Lakes: the Tobico Marsh. The park includes more than a thousand feet of shoreline and 2,000 acres of wetland woods, wet meadows, cattail marshlands and oak savannah prairies. It is an ideal staging area for hundreds of thousands of migratory birds.
Wetland Wake-Up Day seeks to bring families together at the Bay City State Recreation Area to learn about natural resources and get outdoors. "Visitors will also discover how they can help protect Michigan's Great Lakes ecosystem from invasive species like the Asian carp, as they explore the shoreline with Michigan Sea Grant Educator, Kip Cronk. Wetland Wake-Up Day provides a unique way to help families make Earth Day meaningful, " said park interpreter Valerie Blaschka. "Our event provides them with fun, hands-on opportunities to explore what makes our Great Lakes ecosystem special and our role as stewards of this world class natural resource." There is no cost for this event; however, an $11 Recreation Passport is required for all vehicles entering the park.
Activities include a Make & Take Kite Clinic, Kite Art Contest, and Kite Fly-Up, celebrating the migratory birds that depend upon this unique wetland habitat. Other activities include a "Herps Alive!" program, bird banding demonstration, Birding by the Bay hikes, a special presentation on the return of the bald eagles to the Saginaw Valley and a series of Backyard Habitat Clinics focusing on bats, cavity nesters, butterflies, and backyard birds. Children will enjoy Kids Kraft Corner, and can earn a free Jr. Ranger Patch by participating in 5 activities. There are events for children and adults of all ages.
This year Michigan Sea Grant will participate by leading hikes along the Saginaw Bay discussing the impacts of invasive species, such as invasive Phragmites, European frog-bit and zebra mussels. In addition it will focus on the importance of coastal wetlands for water quality, plant diversity and the many uses by wildlife, and hopefully catch sight of some cool birds, frogs, snakes and turtles. We may even see the resident bald eagles fly overhead. Make plans to join us and all of our partners so that no one is left inside on Earth Day 2017.
Michigan Sea Grant helps to foster economic growth and protect Michigan's coastal, Great Lakes resources through education, research and outreach. A collaborative effort of the University of Michigan and Michigan State University and its MSU Extension, Michigan Sea Grant is part of the NOAA-National Sea Grant network of 33 university-based programs.