Where are they now?
This article spotlights Construction Management alumni Steve Nellis and Patrick Gillespie.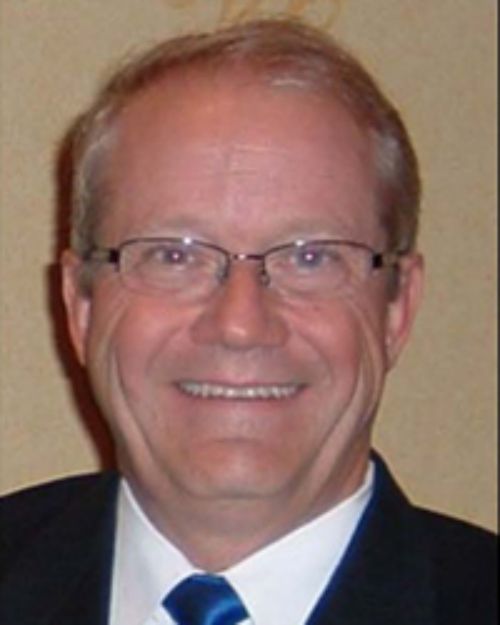 Steve Nellis
Steve Nellis holds a B.S. degree in Construction Management from Michigan State University awarded in June of 1982 and will complete the requirements for a Master's degree in Construction Management from East Carolina University in May of 2012.
Nellis was most recently the Director of Construction for the Dallas – Fort Worth Division of Meritage Homes, a publicly traded new home builder. He has also served as the Associate Dean of the Construction Management and Technology program at North Lake College. Nellis is also the Founding Member of N&A Homes, LLC, established in August 2008. He is also the Principal for Nellis & Associates, Inc., a consulting company that works with the National Association of Homes Builders' education development committees.
Nellis worked for Centex Homes for nearly 25 years. The last position he served Centex Homes as Vice President - Recruiting from February 1999 until February 2007. He initiated and managed both the Centex Homes "Build Your Future" and the National Association of Home Builders (NAHB) National Housing Endowment/Centex Homes college scholarship programs.
Nellis has many NAHB professional designations which include a Certified Graduate Builder (CGB), Graduate Master Builder (GMB), Certified Green Professional (CGP), is a Green Build Verifier, and an approved instructor of NAHB's University of Housing classes. He is a member of the Student Chapter Advisory Board of the Home Builders Institute, of which he is a Trustee, and has managed the Student Chapters' National Competition since 1993; the Michigan State University Building Construction Management Program Alumni Advisory Board since 2000.
Nellis has had an active role in the American Council for Construction Education (ACCE); and is the NAHB representative to the ACCE Board of Trustees for which he was the Vice-President of the organization for 2007-2008 and will serve as President for 2009-2011.
He states that his biggest satisfaction has been being able to work with all of the students in the program and helping the NAHB Student Chapter's teams with their competition.
…and now for the fun stuff: Steve is a member of the PBA (professional bowlers association). His nephew Joe Trubiano is currently a freshman at MSU. Nellis is proud to soon have his automobile sporting MSU college plates from the state of Texas.
Patrick K. Gillespie
A Lansing native and graduate in CM at Michigan State University, Patrick K. Gillespie is a true visionary in his industry. Launching his business, Gillespie Group, in 1994, he has morphed his passion for development of real estate into so much more. Known for his expertise in the multifamily arena, Gillespie has expanded the workings of Gillespie Group to encompass mixed-use developments in urban cores through both new and revitalization projects.
His heartfelt mission to affect positive change within the communities Gillespie develops drives him and his team to create spaces that are not only functional and marketable, but also offer a greater impact of creativity, collaboration and energy. The most recent notable development showcasing this passion is The Armory, which is now home to numerous nonprofits, as well as the Gillespie Group corporate headquarters.
With a portfolio today of over 18 real estate developments, Gillespie continues to give time outside of the real estate world, holding multiple board positions for groups, such as Capital Region Community Foundation, Sparrow Foundation, Lansing Chamber of Commerce Board of Directors, LRCC Political Action Committee, Summit Community Bank and Junior League of Lansing Community Advisory.
A true Spartan through and through, Gillespie and his wife Jennifer reside in East Lansing with their three children; Patrick, Meghan and Zachary. As an MSU football alumnus, he shows his undying support for MSU athletics by attending as many athletic functions as possible, cheering on his fellow Spartans. To learn more about Gillespie, visit Gillespie Group.