Youth gain global citizen skills through 4-H exchange cultural immersion experience
Michigan 4-H provides opportunities to travel to Japan through the 4-H International Exchange program. Applications are accepted between Oct. 1 and Nov. 1 each year.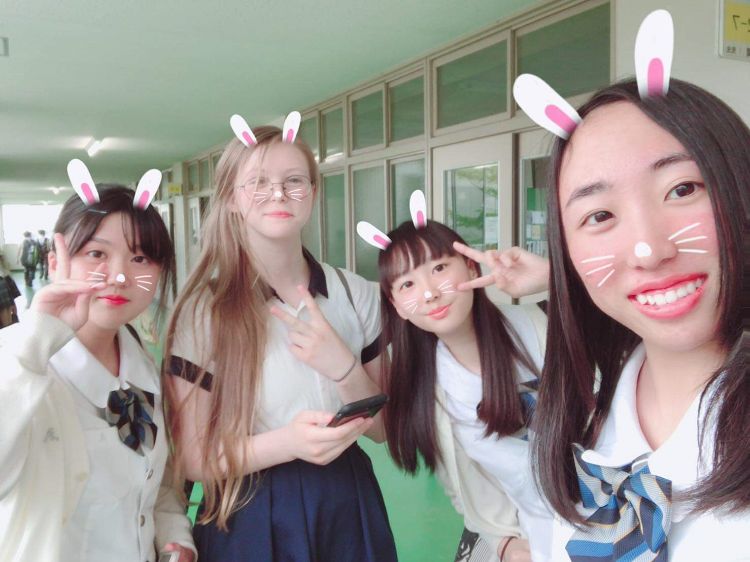 Michigan youth can build global citizenship skills through the Michigan 4-H exchange to Japan during the summer. The Japanese trip is a cultural immersion experience living with a host family for one month. Participants experience the daily life of a Japanese family providing a richer experience than traveling as a tourist.
The Michigan State University Extension 4-H Youth Development vision for global and cultural education is having young people develop an understanding of themselves and other people; a sense of connection with, respect for and responsibility to the world; and an ability to serve and lead with wisdom, care and humility. The Michigan 4-H Backpack to Adventure: Youth Leaders in a Global World curriculum identifies cultural competence as one of five competencies youth need to be a youth global leader. This competency includes learning to work and live comfortably with people from diverse cultures, knowing about and appreciating the culture of other people and valuing multiple points of view.
According to a recent Michigan exchange delegate, "The exchange opportunity shows the opposite side of biased views. As you encounter more people, you realize that they aren't talking to you because you're an 'American' and can speak English, but because they want to learn more about you, yourself, rather than your home country. I remember the Labo welcome party so vividly, and how other people, older and younger than me, were excited to meet someone that wasn't that much different from them. In my life, I have never experienced anyone so ecstatic to meet me. Another highlight was Labo camp which was the best three days of my life. Struggles through language barriers did make for great memories and a learning experience for myself and my host sister." This delegate especially appreciated the opportunity to interact with and get to know her host parents and host sister.
States' 4-H International Exchange Program, located in Seattle, Washington, is the organization Michigan 4-H works with to manage the exchange. The dates for the four-week trip vary each year, but are typically mid-July to mid-August. The eight-week trip, including an intensive language program, typically runs from mid-June to mid-August. For official dates and other information on these amazing exchange opportunities, visit the 4-H International Exchange Program website.
Michigan 4-H offers a Japanese hosting opportunity in addition to the travel exchange program. Those that have hosted a summer exchange student can receive a $100 scholarship through the Michigan 4-H international team for each time they have hosted (up to $300) and if they host an academic school year student, a $1,000 scholarship. In addition, 4-Hers can apply for a 4-H Foundation International Exchange Scholarship. Hosting prior to travel is not required. For more information on all Michigan 4-H exchange opportunities, visit the 4-H International Exchange Program website.
Information on the outbound Japanese exchange including application forms is available on the 4-H International Exchange Program website, or contact D'Ann Rohrer, the international exchange coordinator, at drohrer@msu.edu. This international exchange is a chance to build friendships and skills that last a lifetime.