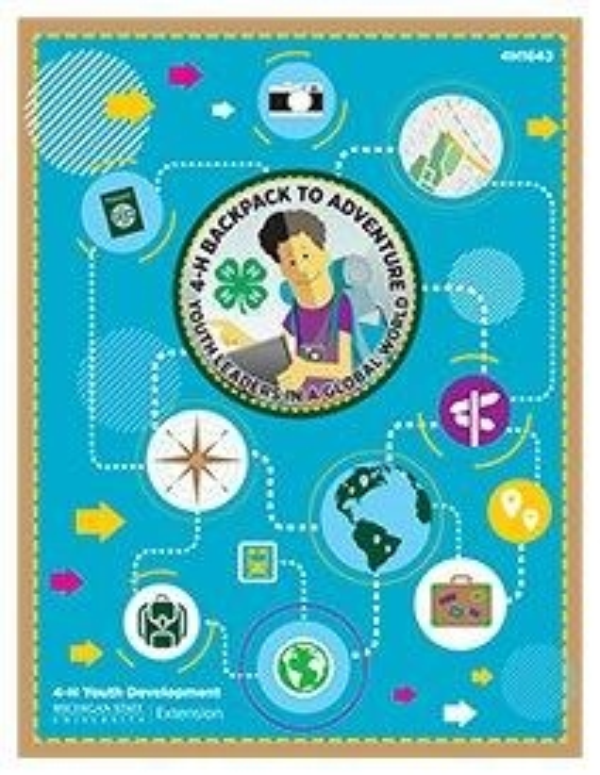 Bulletin 4H1643


4-H Backpack to Adventure: Youth Leaders in a Global World (4H1643)

March 30, 2015 - Author: Michigan 4-H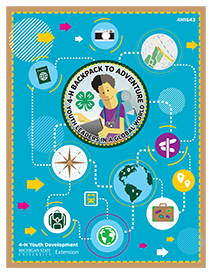 The curriculum is available in either print or electronic format from the MSU Extension Bookstore http://shop.msu.edu/product_p/bulletin-4h1643.htm
4-H Backpack to Adventure: Youth Leaders in a Global World is designed for adult and teen volunteers, parents, professionals and others to use in working with young people aged 9 to 19 to develop the knowledge and skills they need to become youth leaders in an interconnected, global environment.
The Backpack to Adventure curriculum focuses on developing five competencies that are considered important for becoming a youth leader in a globalized, interconnected world. The five competencies (5 Cs) are character, citizenship, communication, creativity and culture.
The learning activities in "Backpack" are appropriate for use in many nonformal educational settings, including 4-H clubs and groups, after-school and out-of-school programs, home school classes, school enrichment programs and camps. The activities may also be used in classrooms.
A "Resource Matrix" that shows which of the 5Cs are addressed in each activity and that links to many more learning opportunities.
The activities are matched to the 2010 National Curriculum Standards for Social Studies.
You don't have to be a leadership or international studies expert to work with young people using this curriculum. For more information about using this curriculum, including information about upcoming trainings, contact Jan Brinn.
Supplemental Activity Materials:
Also check out the Backpack to Adventure Youth Promotional Flyer, Backpack to Adventure Volunteer Promotional Flyer and Backpack to Adventure Promotional Bookmarks.
"The challenges that face the world today – from global poverty and climate change to financial systems and conflict – require globally minded solutions. Global competency skills are necessary so that young people can invent a future that appropriately addresses global challenges." – van Fleet & Winthrop, 2010