Zoning and condominiums
Does the zoning ordinance prohibit condominiums if they are not listed as a use?
Condominiums are not a specific building type or distinct land use listed within certain zoning districts; condominiums are a form of ownership. Condominiums, or condos, come in many forms such as a multi-story building, townhome, single-family dwelling, storage building, marina slip, or campground. Zoning ordinances do not list condominiums as a land use classification because they are a form of ownership that manifest in many ways.
A master deed is the foundational and comprehensive legal document creating the condominium. The master deed outlines ownership responsibilities, rules, and shared common elements. Condo members typically pay yearly or monthly dues to maintain or enhance common elements such as parking areas, drives, a pool, clubhouse, tennis court, or shared waterfront. Member dues procure shared services such as garbage pickup, snow plowing, or grounds keeping.
The Condominium Act, Act 59 of 1978, regulates the varied and detailed aspects of this form of ownership. MCL 559.241 (2) states, "a proposed or existing condominium project shall not be prohibited nor treated differently by any law, regulation, or ordinance of any local unit of government, which would apply to that project or development under a different form of ownership."
In other words, if the condominium presents as single-family dwellings on individual units, classify it as single-family dwelling for the purposes of identifying zoning regulation. If the condominium appears as a commercial storage facility, zoning would treat it the same as any other commercial storage facility.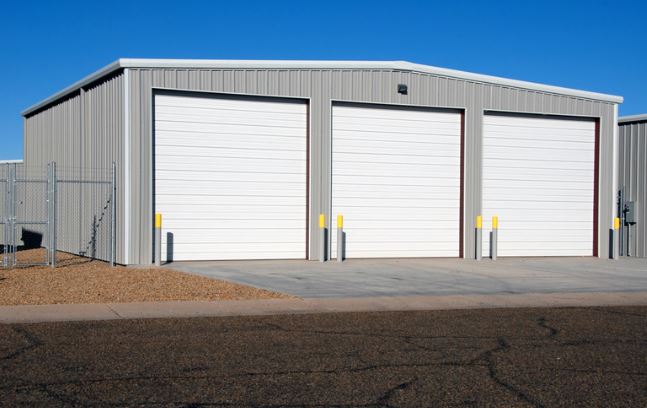 Importantly, condominiums are a tool used to convey real property, and often utilized as an alternative to creating a platted subdivision under the Land Division Act (Public Act 288 or 1967). Condominium standards for approval vary among ordinances ranging from a basic definition to a complete Condominium article in the ordinance.
As a form of ownership, some zoning ordinances are silent on condominiums. However, this does not mean they are prohibited (see MCL 559.241 (2) of the Condominium Act). In fact, if a local ordinance is silent on condominiums, there is very little, if any, local review of the condominium project. A development project that consists of a single building, such as a storage facility, that is 'condominiumized' would be treated the same as a storage facility that has a single owner and is rented. Ordinarily, this is a use by right in the zoning district and the zoning administrator simply checks for satisfaction of ordinance standards, including setback, height, area, etc., and approves the request if it meets the ordinance standards.
What if the condominium project consists of a large single-family residential development, referred to as a site condo? Site condos are not subject to subdivision review under the Land Division Act, nor does the Condominium Act prescribe a local government review process for condominiums. In other words, there is no local government review of a site condo unless there is a local ordinance that requires the review. Some municipalities require site condominium review using similar standards and procedures as subdivision review. To do so, the zoning ordinance includes the term "condominium unit" as part of the definition of a lot and has other specific regulatory language for condominiums. The local government can then use site plan review of the site condo similar to preliminary plat review of a subdivision.
If you have questions about how to regulate condominiums in your community, seek the help of a professional planner or municipal attorney. General condominium questions can be directed to a MSU Extension land use educator.