Endowment
The Gordon and Norma Guyer and Gary L. Seevers Endowment in Natural Resource Conservation represents the commitment of Drs. Guyer and Seevers to the conservation, preservation and management of the earth's natural resources.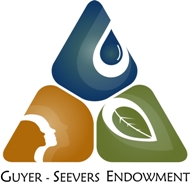 In January 2007, Patricia E. Norris became the first Gordon and Norma Guyer and Gary L. Seevers Endowed Chair in Natural Resource Conservation at Michigan State University.
Gordon and Norma Guyer
Gordon Guyer (1926-2016) began his long relationship with Michigan State University in 1947, earning his bachelor's ('50), master's ('52) and Ph.D. ('53) degrees in entomology from the university. He became an instructor in the MSU Department of Entomology in 1953, and was named professor and chairman ten years later. While department chair (1963-73), he created the MSU Pesticide Research Center.
In 1973, he became director of the Cooperative Extension Service. Under his leadership, the university's outreach extended to each of Michigan's 83 counties and a successful 4-H program was developed in Detroit. Guyer later served simultaneously as associate dean of the College of Agriculture and Natural Resources and the College of Natural Science, and as director of the W.K. Kellogg Biological Station.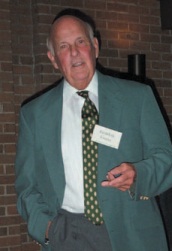 In 1986, Guyer was named director of the Michigan Department of Natural Resources. Two years later he returned to MSU to head the governmental affairs office, and became the eighteenth MSU president in 1992.
Through the 50 years of their marriage, Norma Guyer shared her husband's enthusiasm for the university, the 4-H organization, helping others succeed, travel, outdoor activities and the East Lansing community. She was a volunteer for more than 30 years at Sparrow and Ingham hospitals and a longtime participant in local charities including MSU Faculty Folk, the East Lansing Women's Club and Child Study. Mrs. Guyer's year as MSU First Lady is fondly remembered for her warmth and gracious hospitality.
Gary L. Seevers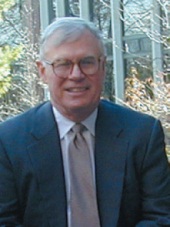 Gary L. Seevers feels that his experience at MSU is representative of both the intent and potential of the land grant university philosophy. He credits MSU with having had a profound effect on his education and professional accomplishments.
His deep roots within the MSU community are reflected in Seevers' philanthropic giving. Already a generous contributor to the Michigan 4-H Foundation, a scholarship fund for CANR students in the Honors College and other programs affiliated with the CANR, he is cofounding the Guyer & Seevers Endowed Chair in Natural Resource Conservation with a gift of $1 million.
Seevers grew up on a family farm in Hillsdale County, beginning his education in a one-room schoolhouse. As a youth, he was active in FFA and 4-H, participating in a variety of activities that brought him to campus. He became a charter member of the Honors College in 1956, and was its first CANR student. At MSU he received a B.S. ('59) in animal science, and an M.S. ('66) and Ph.D. ('68) in agricultural economics.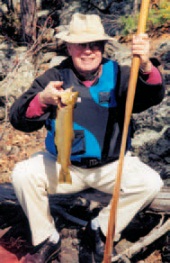 An accomplished economist and financial market specialist, Seevers has had a distinguished career in Washington and on Wall Street. He served as a member of the President's Council of Economic Advisors, as commissioner and acting chair of the Commodity Futures Trading Commission and as a vice president and partner at Goldman Sachs. Now retired, he is a Limited Partner with Goldman Sachs.
He lives in Westport, Conn. with his wife Eiko. They have nine children and six grandchildren.