Fredric Janzen, Ph.D.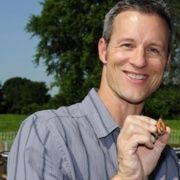 W.K. Kellogg Biological Station
Director
Natural Science Building
288 Farm Lane, Room 19
East Lansing, MI 48824
---
Department of Fisheries and Wildlife
Professor
---
Our research interests involve the study of ecology and evolution, including mechanistic work at the molecular and organismal levels, field studies that document the importance of phenotypic variation, and a comparative view of the long-term consequences of this variation. To do so, we often integrate molecular and quantitative genetic techniques with experimental laboratory and field studies. Using these conceptual approaches in concert with comparative techniques enables us to assess important biological issues with an emphasis on elucidating adaptive processes and solving conservation concerns. Our focal study organisms are usually reptiles, especially turtles.
https://faculty.sites.iastate.edu/fjanzen/