Peilei Fan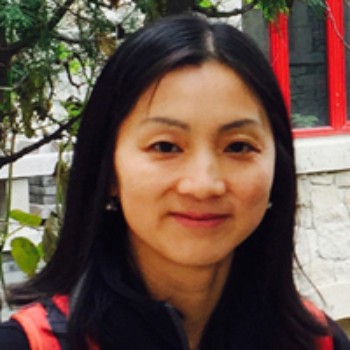 School of Planning, Design and Construction
Professor, Urban & Regional Planning and Center for Global Change & Earth Observations
Telephone: 517-432-6517

Human Ecology Building
552 W. Circle Drive, Room 201M
East Lansing, MI 48824
Area of Expertise:
Research Interests: Innovation and economic development, Asia's urbanization.
---
Degree:
Masters: Master of science in electrical engineering and computer science from MIT.
PhD: PhD in economic development from MIT.
---
Affiliated Programs/Initiatives/Projects:
Peilei Fan is an associate professor of Urban & Regional Planning in the School of Planning, Design, and Construction at Michigan State University. She also holds a joint research appointment at the Center for Global Change and Earth Observations, and is an adjunct faculty member of the Department of Geography at MSU. Fan has a PhD in Economic Development and a MS in Electrical Engineering and Computer Science, both from MIT. She has served as a consultant/economist for United Nations University--World Institute of Development Economics Research (UNU-WIDER) and the Asian Development Bank. Fan's research focuses on the urban environment, innovation and economic development. She has worked on research projects funded by the National Aeronautics and Space Administration (NASA) and the National Science Foundation (NSF), such as "Urbanization and sustainability under global change and transitional economies: Synthesis from Southeast, East, and North Asia (SENA)" (Lead PI, 2015-18) and "China's Urbanization and its Sustainability under Future Climate Change" (Lead PI, 2009-2013). She will be a Core Fulbright US Scholar of Cross-Strait Studies Program for 2017-2018 in Taipei and Shanghai. Learn more about these projects at Fan's Website.