Shane Flinn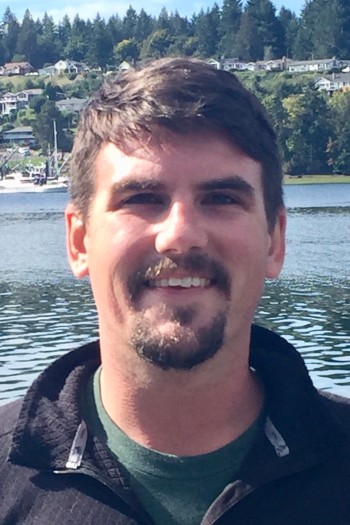 flinnsha@msu.edu
Cellphone: 517-355-0126

Department of Fisheries and Wildlife
PhD. Student
Telephone: 517-355-0126

375 Wilson Rd., 100 UPLA Building
East Lansing, MI 48824-1101
Area of Expertise:
Age and growth; decision analysis; fisheries ecology; modeling; stream ecology
---
CV: File Download
Education:
M.S. – Oceanography and Coastal Sciences, Louisiana State University, 2018
B.S. – Fisheries and Wildlife, Michigan State University, 2016
---
Background:
My love of the outdoors and recreational fishing made me interested in a career in fisheries. That led me to Michigan State University where I received my B.S. in Fisheries and Wildlife. While at MSU, I worked for Dr. Mike Jones at the QFC on a variety of projects. My experiences as an undergraduate inspired me to pursue quantitative methods further. I attended Louisiana State University where I worked for Dr. Steve Midway and received an M.S. in Oceanography and Coastal Sciences. My thesis focused on the spatial variation of growth of recreationally important species among Gulf of Mexico estuaries and identifying environmental factors which explained the observed spatial variation of growth. I am broadly interested in fisheries biology and management, and quantitative methods in fisheries.
---
Research:
My current research is involved with the Great Lakes Fishery Commission FishPass project on the Boardman River in Traverse City, Michigan. My dissertation focuses on evaluating the ecological, social, and economic consequences and tradeoffs of different methods of enhancing connectivity (i.e., dam removal) for migratory fishes in the Great Lakes.
---
Selected Publications:
Flinn, S.A., S.R. Midway, and A. Ostrowski. 2019. Age and Growth of Hardhead Catfish and Gafftopsail Catfish in Coastal Louisiana, USA. Marine and Coastal Fisheries: Dynamics, Management, and Ecosystem Science 11:362–371.
Flinn, S.A. 2018. An Evaluation of Sciaenid Growth in the Gulf of Mexico. M.S. thesis, Louisiana State University. https://digitalcommons.lsu.edu/gradschool_theses/4805.