View information by type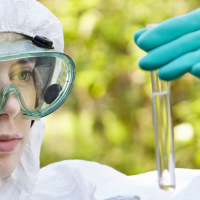 Contamination sites from chemicals found in common household products and used in several industries have been identified in several places throughout Michigan.
PFAS Action Response Team
Michigan Gov. Gretchen Whitmer and the State of Michigan are taking action to address the PFAS contamination issue in a proactive and innovative ways. The Michigan PFAS Action Response Team (MPART) consists of seven state departments, in coordination with local and federal officials across Michigan, who are working together to ensure that the public health and safety of residents is protected while ensuring our environmental heritage is secure for generations of Michiganders to come.
PFAS Events
January 18, 2022 12:00PM – 1:30PM Webinar

Join us for this first webinar in our speaker series focusing on the historical, political, and scientific challenges of PFAS through a One Health lens.