Recipe: Crunchy Apple Salad
---
Full of apples, celery, and radishes, this crunchy salad is a delicious side.
---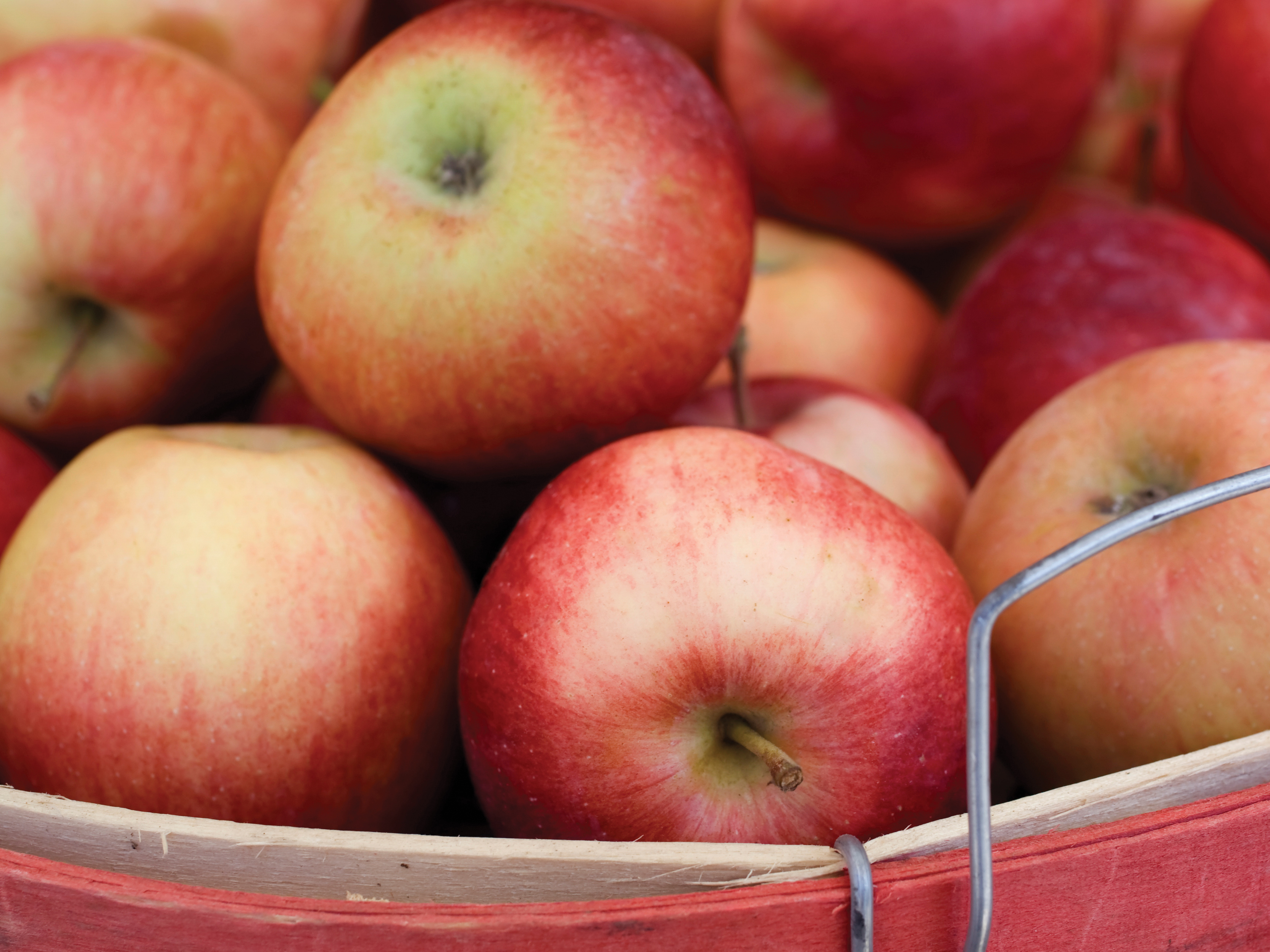 Number of Servings: 50 16oz servings
---
Ingredients
3 pounds 2 ounces Michigan celery
6 pounds 4 ounces Fuji apples
3 pounds 2 ounces arugula
12 1/2 ounce diced jumbo red onion
37 1/2 1-ounce servings of dill chive buttermilk dressing
12 1/2 ounce feta cheese crumbles
3 1/4 cup roasted salted sunflower seeds
12 1/2 ounce trimmed and cleaned radishes
1/4 cup 1/2 teaspoon fresh dill
---
Instructions
Remove the stem and end of the celery. Separate the ribs. Save any of the small interior leaves to use in the salad. Wash under cold tap water. Allow to drain. Dry completely with paper towels. Peel the back of the stalks using a vegetable peeler to remove the stringy portion of the celery. Slice on a long bias, about 1 1/2 inches long. Place on paper towels in a storage container. Cover and refrigerate until needed.
Slice the apple into quarters. Remove the core. Slice thin lengthwise.
To prepare a la carte portion:
Place 2 ounces apples, 1 ounce of celery, 1 ounce of arugula, 1/4 ounce red onions and 3-4 reserved celery leaves in a stainless steel mixing bowl.
Drizzle 3/4 ounce of dill chive buttermilk dressing over the salad mixture. Season to taste with salt and pepper. Mix until blended. Be careful not to overmix. Place the salad on a chilled serving plate.
Sprinkle 1/4 ounce of feta and 1 tablespoon of sunflower seeds over the top of the salad. Place 1/4 ounce of radishes on top of the salad. Place a sprig of dill on top of the radishes.
Recipe provided courtesy of Gordon Food Service.