Recipe: Dried Cherry Muffins
---
Dried cherries are a tart and delicious addition to these fluffy muffins.
---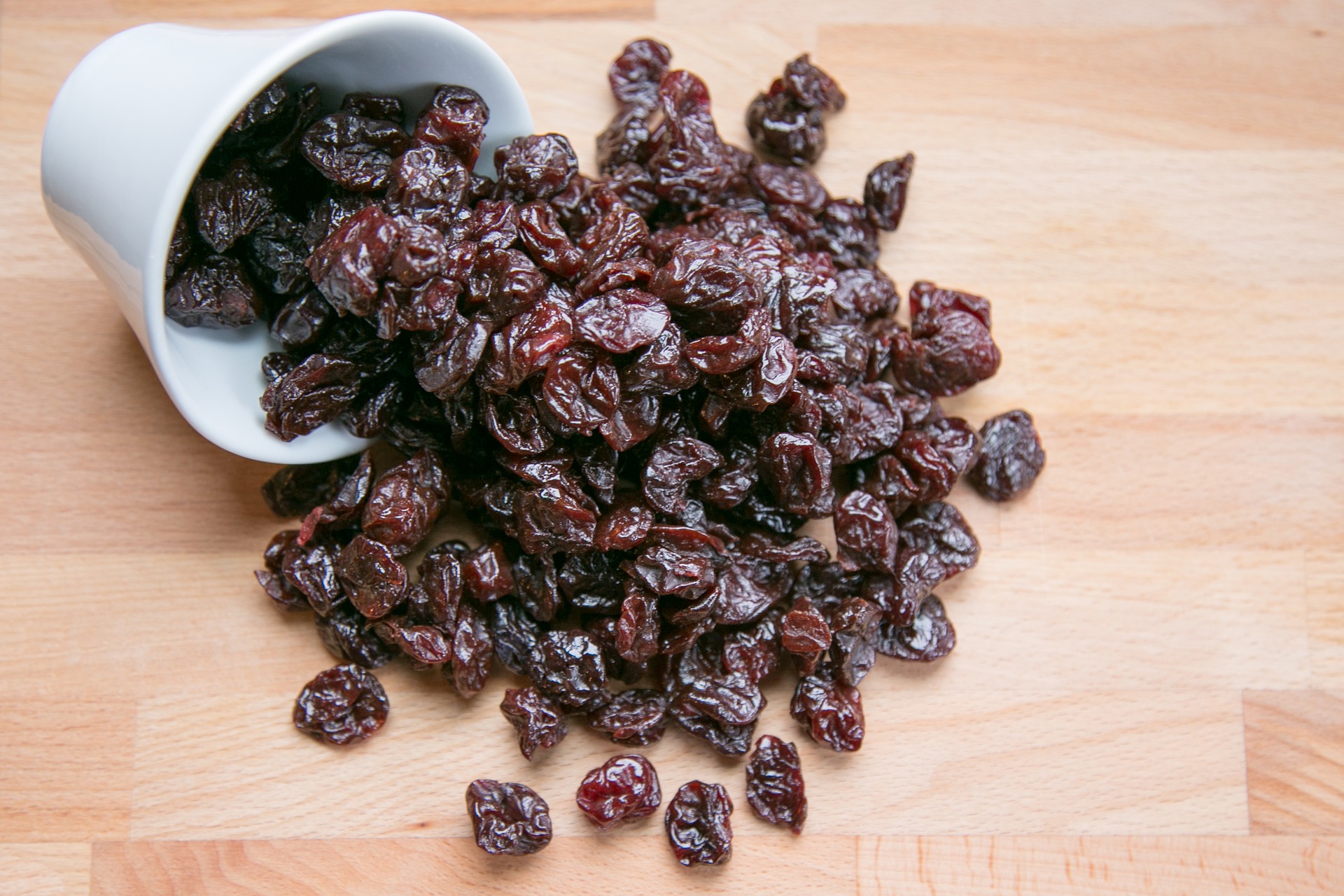 Number of Servings: 48 muffins
---
Ingredients
6 cups all-purpose flour
2 cups granulated sugar
2 tablespoons baking powder
2 teaspoons baking soda
2 teaspoons salt
8 eggs
2 1/2 cups sour cream
1 1/2 cups vegetable oil
1 1/2 cups milk
4 cups dried Michigan tart cherries
---
Instructions
For topping:
1 cup all-purpose flour
1/2 cup granulated sugar
1 teaspoon ground cinnamon
2 tablespoons butter, softened
Combine flour, sugar and cinnamon in a medium bowl. Cut in butter until mixture resembles coarse crumbs; set aside.
For muffins: Stir together flour, sugar, baking powder, baking soda and salt; set aside.
Combine eggs, sour cream, oil and milk. Beat with an electric mixer on medium speed 2 to 3 minutes, or until combined. Add flour mixture and mix just until combined. Stir in cherries.
Portion batter with No. 16 scoop into greased or paper-lined muffin pans (2/3 full).
Sprinkle topping over batter. Bake in a 375°F standard oven 18 to 20 minutes, or until light brown. Let stand 5 minutes; remove from pan. Serve warm.
Recipe courtesy of Cherry Marketing Institute.