Recipe: Simple Broccoli Salad
---
This large scale broccoli salad recipe will win over the pickiest of eaters.
---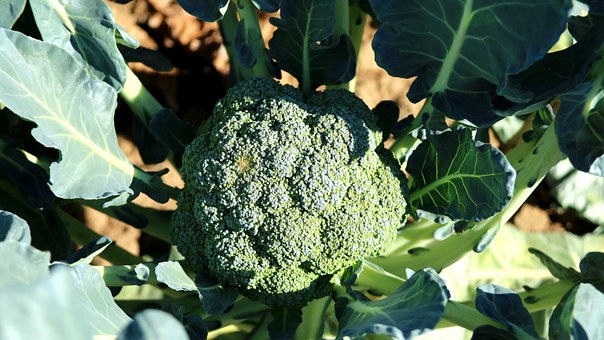 Number of Servings: 50 1/2 cup servings
---
Ingredients
6 pounds Michigan broccoli
1 medium red onion
1 pound and 1 quart reduced-fat mayonnaise
½ cup cider vinegar
¼ cup granulated sugar
1 pound and 8 ounces raisins
---
Instructions
Trim broccoli and cut into bite-sized pieces. Trim and peel onion and cut into small dice. Set aside.
Whisk mayonnaise, vinegar and sugar in a large bowl. Stir in the broccoli, onion and raisins. Serve chilled, or refrigerate to store.
Nutrition Facts:Calories
130
Total Fat
6.5g
Sat. Fat
.89g
Sodium
156.80mg Recipe courtesy of New School Cuisine Cookbook