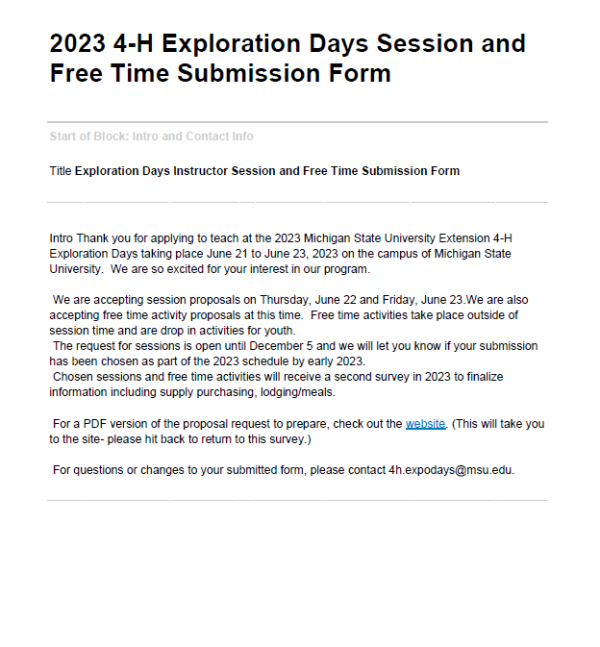 2023 4-H Exploration Days Session and Free Time Submission Form
DOWNLOAD
October 27, 2022 - Author: Michigan State University Extension
Thank you for your interest in teaching at the 2023 Michigan State University Extension 4-H Exploration Days, taking place June 21 - 23, 2023 on the campus of Michigan State University. We are so excited for your interest in our program.
We are accepting session proposals for Thursday, June 22, and Friday, June 23. We are also accepting free time activity proposals at this time. Free time activities take place outside of session time and are drop in activities for youth.
The request for sessions is open until December 5. We will let you know if your submission has been chosen as part of the 2023 schedule by early 2023. Chosen sessions and free time activities will receive a second survey in 2023 to finalize information including supply purchasing, lodging/meals.
Please submit your session or free time idea via our online form. To preview submission questions, download the file on this page.
You may also submit your form as as a PDF. Simply download the file on this page and complete it. For questions or changes to your submitted form, please contact 4h.expodays@msu.edu.