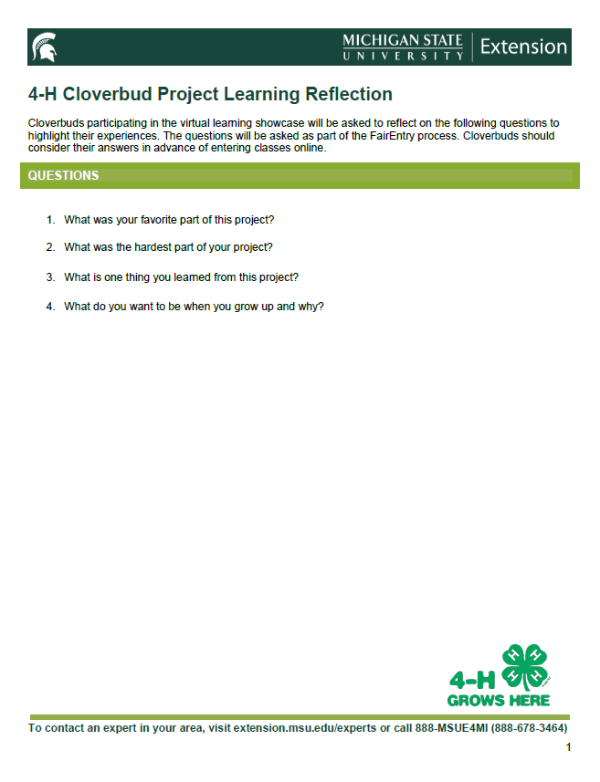 4-H Cloverbud Project Learning Reflection
DOWNLOAD
June 17, 2020 - Author: Michigan State University Extension
Cloverbuds participating in the virtual learning showcase will be asked to reflect on the following questions to highlight their experiences. The questions will be asked as part of the FairEntry process. Cloverbuds should consider their answers in advance of entering classes online.
Questions
What was your favorite part of this project?
What was the hardest part of your project?
What is one thing you learned from this project?
What do you want to be when you grow up and why?