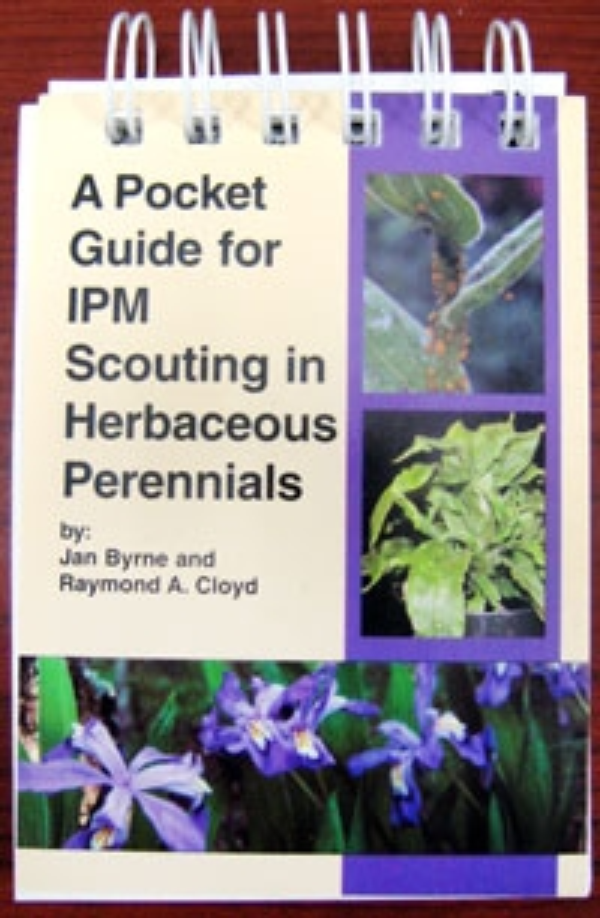 A Pocket Guide for IPM Scouting in Herbaceous Perennials (E2981)
November 11, 2015 - Author: Jan Byrne
Introduction
Herbaceous perennials, whether grown in greenhouse, nursery or landscape settings, may encounter multiple problems caused by insect and mite pests and pathogens. These pests are best managed using an integrated pest management (IPM) approach. Pest management starts with identifying the particular pest causing a problem. This pocket guide was developed for use in the field, where growers and landscape managers often first notice a pest problem. It provides quick problem identification to facilitate a fast response before pest problems cause significant plant damage. The guide is not a replacement for other more extensive references or services provided by a diagnostic laboratory.
Pest management strategies may vary, depending on the setting within which the crop is growing. This diversity of settings was considered during the process of developing the management information, and as a result, all the management information for a particular pest may not pertain to all settings.
Specific pesticides are not listed in this guide because recommendations change frequently as new products become available and older ones are removed from the market. We suggest that you contact your local Extension office for pesticide recommendations.
Lastly, we would like to acknowledge Diane Brown-Rytlewski for initiating the partnership between the authors that resulted in this publication.