Brown lacewing
July 30, 2015
Hemerobiidae
Adults
Reddish brown, thin body. Large, membranous, brown wings. Long antennae and a long, thin body. Smaller than the green lacewing.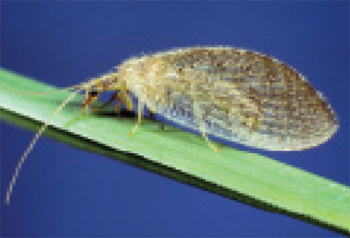 Eggs
Several hundred oval eggs per female, laid on the undersides of leaves; eggs not on stalks like green lacewing eggs.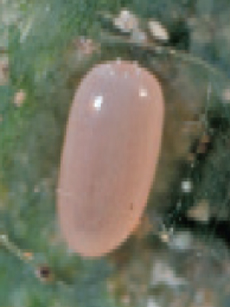 Larvae
Similar in appearance to green lacewing larvae, except head is similar in width to the pronotum. Gray to brown and alligator-like. Large, sickle-shaped mandibles.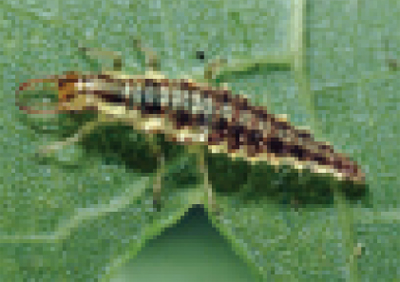 Pupae
Pupation occurs inside a light brown, loosely woven cocoon on plant material.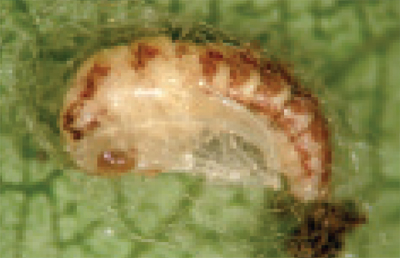 Diet
Larvae and adults feed on aphids, caterpillars, beetle larvae and insect eggs.
Print a PDF of this page: Brown lacewing.