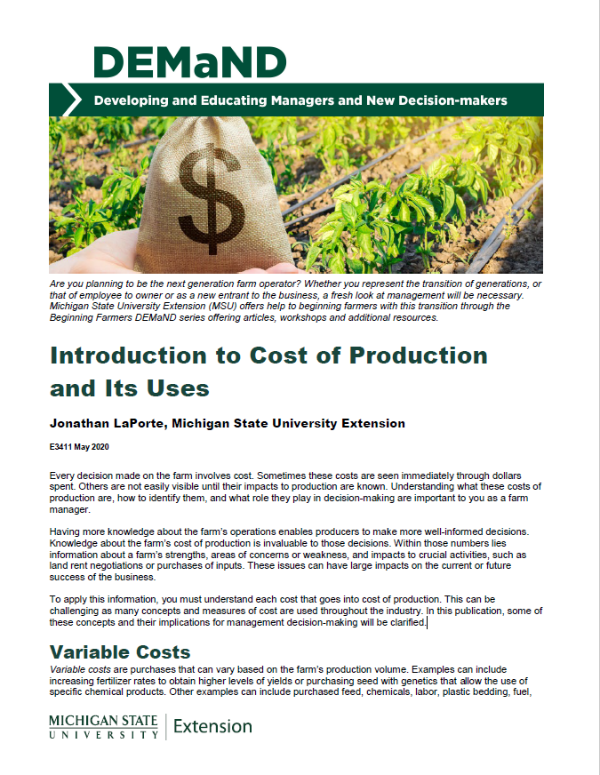 Bulletin E-3411: Introduction to Cost of Production and Its Uses
DOWNLOAD FILE
April 20, 2020 - Author: Jonathan LaPorte, Michigan State University Extension
Every decision made on the farm involves cost. Sometimes these costs are seen immediately through dollars spent. Others are not easily visible until their impacts to production are known. Understanding what these costs of production are, how to identify them, and what role they play in decision-making are important to you as a farm manager.
Having more knowledge about the farm's operations enables producers to make more well-informed decisions. Knowledge about the farm's cost of production is invaluable to those decisions. Within those numbers lies information about a farm's strengths, areas of concerns or weakness, and impacts to crucial activities, such as land rent negotiations or purchases of inputs. These issues can have large impacts on the current or future success of the business.
To apply this information, you must understand each cost that goes into cost of production. This can be challenging as many concepts and measures of cost are used throughout the industry. In this publication, some of these concepts and their implications for management decision-making will be clarified.