Common cocklebur
June 5, 2015
Xanthium strumarium L. Asteraceae (Aster family)
Life cycle
Erect, branching summer annual.
Leaves
Cotyledons are thick, fleshy, long and narrow. The first leaf pair is opposite; subsequent leaves are alternate. Leaves are triangular (widest at base) with toothed margins and 3 prominent veins, and are rough to touch.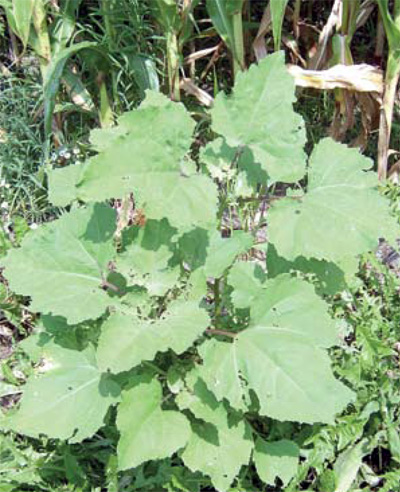 Common cocklebur plant.
Stems
Green stems have purple or brown spots, are erect and branching, and can grow up to 5 feet tall.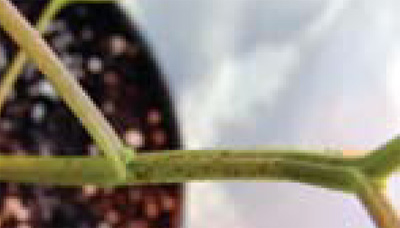 Common cocklebur stem.
Flowers and fruit
Flowers are small and disappear soon after pollination. Fruit are very spiny, egg-shaped burs approximately .5 to 1.5 inches long. Two longer spines can be found at the tip of the bur. The two fruits are contained within each bur vary in their germination.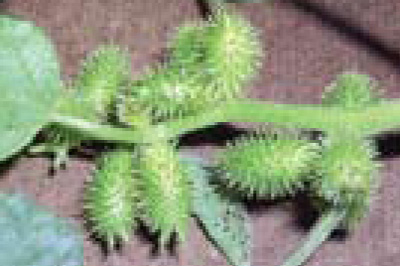 Common cocklebur fruit.
Reproduction
Seeds.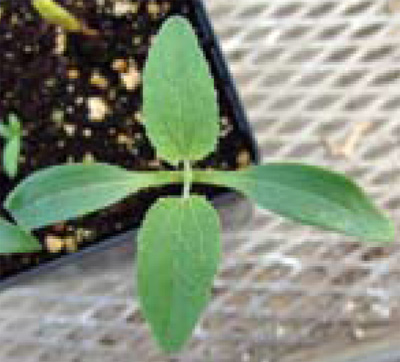 Common cocklebur seedling.
Toxicity
Seedlings and seeds can be toxic if ingested.
Print a PDF of this page: Common cocklebur