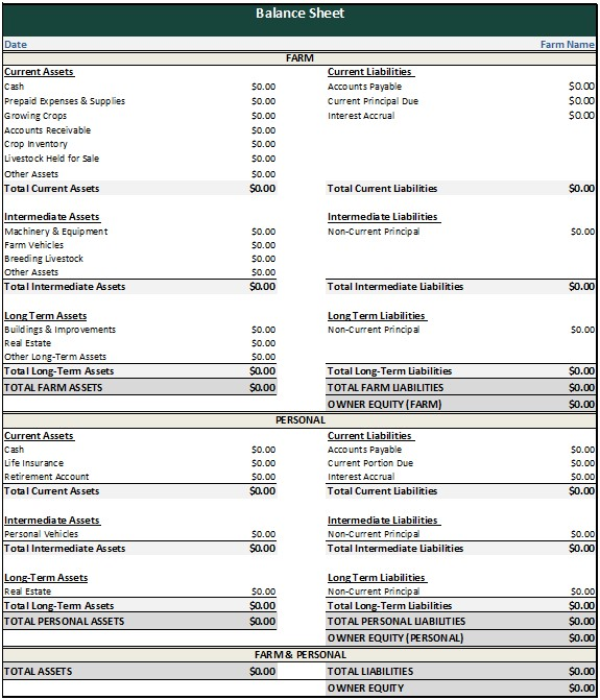 Farm Balance Sheet Template
DOWNLOAD FILE
December 9, 2020 - Author: Jon LaPorte
A balance sheet is a "snapshot" of the financial health of your farm business at a single point in time. It lists what you own (assets) and what you owe (liabilities) with the difference between them indicating how much the farm business is worth (owner equity/net worth).
This document is an Excel based balance sheet for farm businesses. It is a fillable document with formulas to assist in calculating totals and providing a "printable" form.
Video recordings that outline the types of information needed in each section of the balance sheet are also available:
Balance Sheet Walkthrough Videos
3-24-2022 Update (Version 3):
Accrued interest can now be directly entered to match loan statements. Reset button to reset to 12 month calculation is provided for quick estimation of total interest due at year-end.
Template can be "unprotected" without requirement of password.