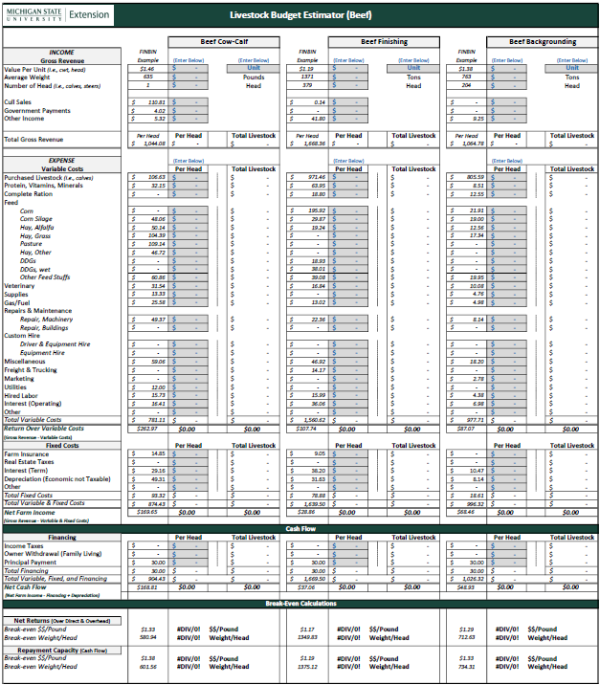 Livestock Budget Estimator Beef (Simple)
DOWNLOAD
August 14, 2021 - Author: Jonathan LaPorte
The Livestock Budget Estimator tool for Beef producers is designed to assist with budget planning for your beef operation. It is a Microsoft Excel based tool built around key areas that producers need to consider as they plan for and continually evaluate their production season. It combines in one place:
Marketing Goals
Sale Weight Goals
Break-Evens of:

Net Farm Income
Cash Flow
Also available within the tool are comparisons to other beef farms based on financial data obtained from the FINBIN database. FINBIN is one of the largest and most accessible sources of farm financial and production benchmark information. These farm financials provide an opportunity to determine similarities, areas of strength, and potential areas of improvement for your farm business.
For those looking for an expanded analysis, producers can also use tools designed for more specific livestock budget planning:
Cow-calf enterprise budget tool - Beef (msu.edu) - This excel tool helps cow-calf producers forecast their economic profitability. The tool will help users better understand their revenue, variable and fixed costs, and ultimately profitability.