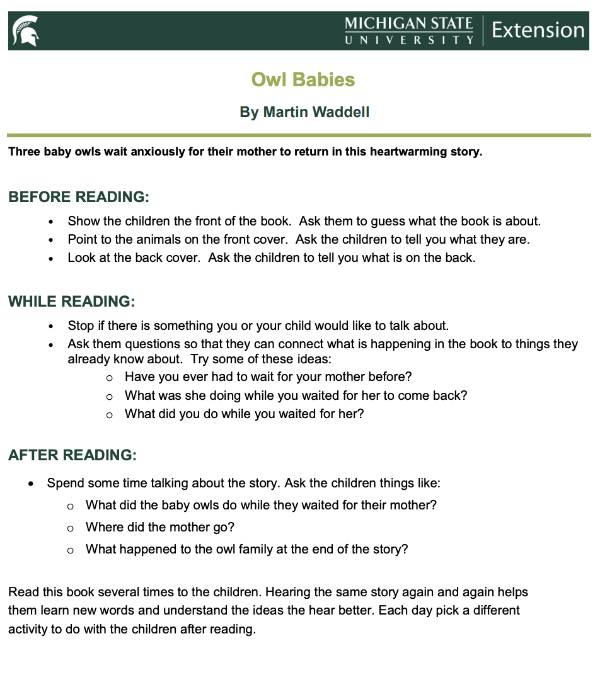 "Owl Babies" Family Book Sheet
DOWNLOAD FILE
September 23, 2019 - Author: Michigan State University Extension
BEFORE READING:
Show the children the front of the book. Ask them to guess what the book is about.
Point to the animals on the front cover. Ask the children to tell you what they are.
Look at the back cover. Ask the children to tell you what is on the back.
WHILE READING:
Stop at any time if there is something you or the children would like to talk about.
Ask them questions so that they can connect what is happening in the book to things they already know about. Try some of these ideas: Have you ever had to wait for your mother before?, What was she doing while you waited for her to come back? , What did you do while you waited for her?
AFTER READING:
Spend some time talking about the story. Ask the children things like:
What did the baby owls do while they waited for their mother?
Where did the mother go?
What happened to the owl family at the end of the story?
Read this book several times to the children. Hearing the same story again and again helps them learn new words and understand the ideas they hear better. Each day, pick a different activity to do with the children after reading "Owl Babies".