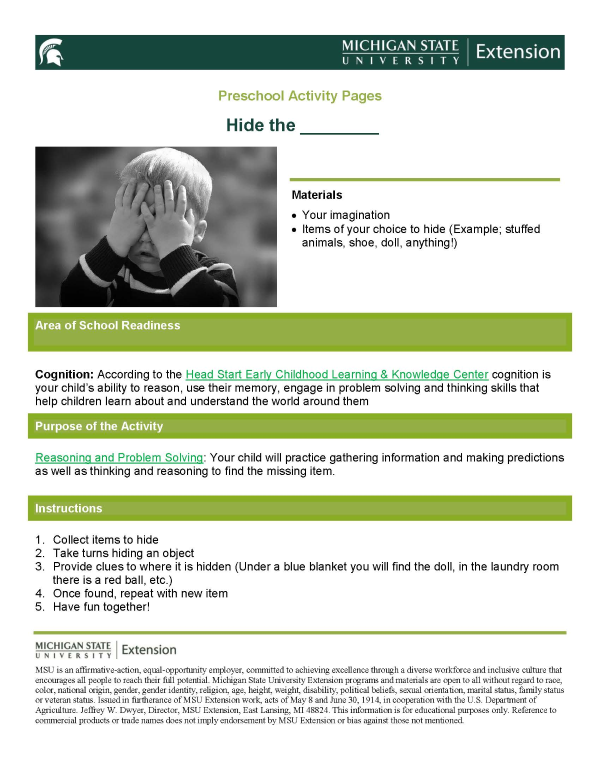 Preschool Activity Pages: Hide the ________
DOWNLOAD
March 23, 2021
Preschool Activity Pages
Hide the ________
Materials
Your imagination
Items of your choice to hide (Example; stuffed animals, shoe, doll, anything!)
Area of School Readiness
Cognition: According to the Head Start Early Childhood Learning & Knowledge Center cognition is your child's ability to reason, use their memory, engage in problem solving and thinking skills that help children learn about and understand the world around them
Purpose of the Activity
Reasoning and Problem Solving: Your child will practice gathering information and making predictions as well as thinking and reasoning to find the missing item.
Instructions
Collect items to hide
Take turns hiding an object
Provide clues to where it is hidden (Under a blue blanket you will find the doll, in the laundry room there is a red ball, etc.)
Once found, repeat with new item
Have fun together!