Zoning Administrator Certificate Program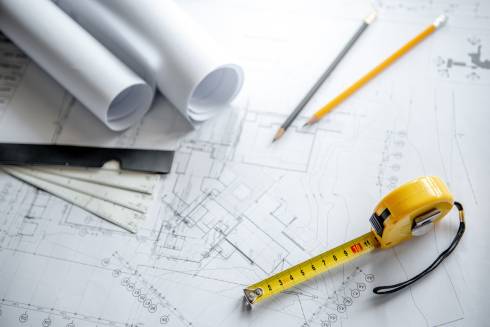 The MSU Extension Zoning Administrator Certificate Program was designed to offer zoning administration techniques in ways that reduce legal risks to the zoning administrator and their community. It is the ONLY such program in the state!
The Zoning Administrator Certificate Program has offered training in 18 different locations around the state; attracting more than 300 participants. Zoning administrators make up the majority of participants attending the training. However, the program has attracted private consultants and county planners who consult with local zoning administrators, local elected officials and State agency staff. It has even attracted some unexpected participants who may have taken on the responsibility of the zoning administrator, due to lack of staff and funding at the local or county levels.
Topics Covered
There are eight training modules in the Zoning Administrator Certificate Program, and each is 1.5-2.5 hours of classroom time (including individual and group activities).
Job Description, Responsibilities and Basic Ethics - Explore the roles and responsibilities of a zoning administrator and how to carry out those duties ethically.
Legal Issues - Learn about the legal context within which zoning administrators serve and summaries of key court cases relevant to zoning.
Reviewing Applications: Common Procedures and Use of Forms - Gain insights on how to prepare good zoning forms and how best to process them for the case at hand.
Reviewing Plot Plans and Site Plans - Explore what should be in a site plan, best practices for reviewing site plans, how to identify deficiencies in a site plan, and strategies to correct those deficiencies.
Inspections and Violations - Learn about the various approaches for handling potential zoning ordinance violations from identification to different enforcement actions.
Preparing Files, Reports and Record Keeping - Learn best practices for preparing files, drafting office guidelines, writing reports, and organizing files and records.
Interactions with other Professionals and Agencies, and Departmental Duties - Discover new insights and tools to keep your interactions with others productive and professional.
Customer Service and Counter Behavior - Build your 'soft skills' that help foster positive relationships with the community and even deescalate tense situations.
Contact Us
To learn more about the MSU Extension Zoning Administrator Certificate Program, contact:
Michigan State University Extension
Justin S. Morrill Hall of Agriculture
446 West Circle Drive, Room 11
East Lansing, MI 48824
Phone: 517-353-6472
cplanner@msu.edu