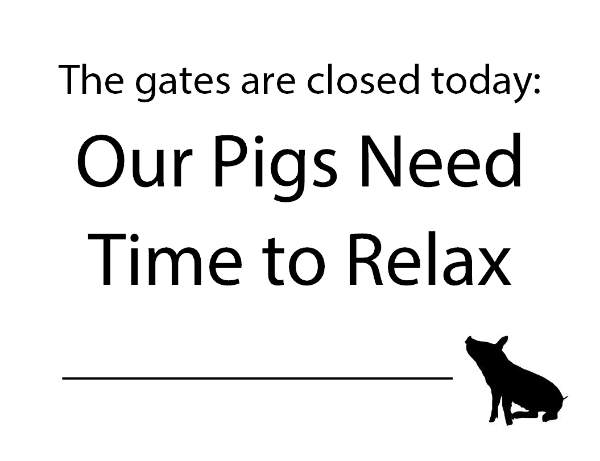 SIGN: Pig Barn Closed
DOWNLOAD FILE
August 11, 2016 - Author: Michigan Department of Agriculture and Rural Development
The Michigan Department of Agriculture and Rural Development recommends closing the gates to the pig barn after pigs have been at a fair or exhibition for 72 hours.
The following signs can be used to help the public understand why we are restricting access. Feel free to modify based on your show times and schedule.
Reducing stress and keeping pigs cool helps keep pigs healthy. Closing the gates is a preventative measure to ensure pigs are getting the best care, while reducing the amount of interaction the public has with the pigs during this crucial time for pig health.
** Courtesy of Michigan Department of Agriculture and Rural Development**