Master of Science in Construction Management (M.S.)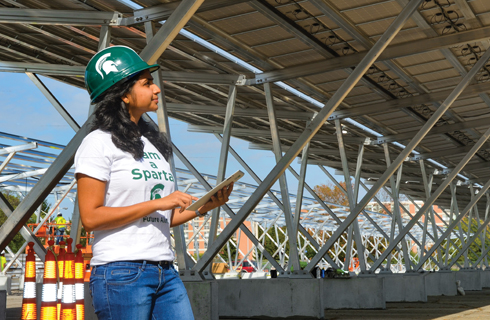 As one of the founding members of the Associated Schools of Construction, the Construction Management Program in the School of Planning, Design and Construction at Michigan State University is one of the most reputable programs in the country. It enjoys strong affiliations with major contracting, design/build and construction management industry leaders nationwide.
What Makes Us Unique?
Applied and in-depth knowledge of the construction management discipline.
An integrative approach to planning, design, and construction due to the multidisciplinary nature of the school.
Enhanced opportunities for interdisciplinary collaboration.
Connectivity to world-class practitioners and scholars.
Internationally diverse and dynamic campus life.
Enhanced support for international students and scholars via MSU's well-established programs.
Advanced degrees in Construction Management are designed to combine the managerial, technological, economic and environmental aspects of construction projects.
The major goals of the CM graduate degrees are:
To prepare students to manage various project management functions of complex construction projects.
To enhance the decision making process by creating an innovation-seeking and research mindset.
To expose students to the latest advancements in emerging technology applications.
Programs vary with individual students, but generally consist of courses from construction management, civil engineering, interior design, landscape architecture, urban & regional planning, accounting, management, labor and industrial relations, resource development, statistics or education.
Students may also work directly with one or more faculty members on an independent basis to cover material that is not available through a regular course. Students in the graduate program will have opportunities to focus on topics including, but not limited to:
Sustainable and Energy Efficient Design, Construction & Building Operations
Integrative Project Delivery Practices and Methods
BIM and Construction Informatics
Construction Management Information Systems
International Project Management
Construction Safety and Ergonomics
Estimating, Scheduling and Project Controls
Construction Contracts and Legal Aspects
Domicology
Mass Timber Construction
Construction Education
Project Team Science
Real Estate Development
Building Utility Systems
To learn more about CM faculty, visit CM Faculty Directory.
The Construction Management Program also hosts an annual Career Fair, which helps to expose students to job opportunities in many construction industry sectors, including commercial, residential and infrastructure in locations across the nation.
Master of Science in Construction Management
The Construction Management Master of Science degree is designed to provide breadth in the managerial, technological, economic and environmental aspects of construction. The program is also designed to provide depth and breadth through a systems approach encompassing project management, estimating, scheduling and project controls, housing, land acquisition and development, architectural and engineering design, construction technology, real estate, finance, business management and marketing.
The aim of this degree is to prepare students to become globally engaged citizen-leaders in the built environment. Thesis (Plan A) and non-thesis (Plan B) options are available. Students who anticipate careers in teaching, consulting or research, or who plan to pursue a doctoral program, are encouraged to select Plan A. After the student's academic advisor has approved the student's program of study under Plan A, the student may not pursue the program under Plan B without the approval of the school.
Why Should You Apply?
STEM Major: Extended optional practical training (OPT) with additional 24 months.
More than 90% job placement rate.
Starting annual U.S. salary $60,000–$80,000.
Accelerated professional advancement.
Opportunities to work on research with faculty member.
Who Can Apply?
Preferred backgrounds include:
Construction management,
Architecture,
Engineering,
Design,
Urban panning,
Business management and
Real estate.
This document outlines the details for admission to our Masters programs.
Degree Requirements and CM Master's Handbook
Students must complete a total of 30 credits for the degree under Plan A (with thesis) or 33 credits for the degree under Plan B (without thesis).
More information can be found under Master of Science Degree Requirements and in our Graduate Handbooks
Contact Us
School of Planning, Design and Construction
(517) 432-0704
Human Ecology Building, Room 101
Meet Your Advisor
For academic, research and program-related inquiries.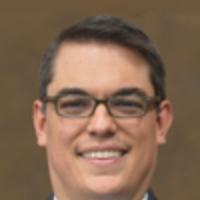 Graduate Program Coordinator
For application, admission and administrative inquiries.