Environmental Design (M.A.)
Master of Arts in Environmental Design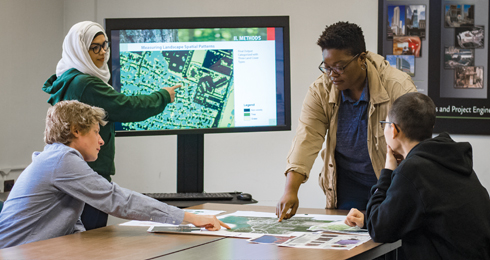 The Master of Arts in Environmental Design Degree (MED) in SPDC is shared by the Interior Design and the Landscape Architecture programs. The MED program is a post-professional degree that provides graduate students with advanced knowledge and understanding. We train prospective or practicing professionals to address the complex interdisciplinary nature of environmental design.
The graduate program is designed to provide an alternative to traditional professional degrees by addressing the needs of students with undergraduate design backgrounds who wish to work in an interdisciplinary setting while pursuing an area of individual interest.
Students will develop a highly individualized program of study with the guidance of their faculty advisors. Students who are enrolled in the MED program will be able to take courses on human environment and design, construction management, social science, environmental resource development, urban planning, statistics or education, in addition to courses in each major.
What Are Core Areas of Study?
Social and Behavioral Science in Planning and Design.
Ecological and Natural Resource Science in Planning and Design.
Humanities and Arts in Planning and Design.
Built Environment in Planning and Design.
Landscape Engineering in Planning and Design.
Who Can Apply?
This graduate program is intended for students holding an accredited undergraduate degree in one of the major design professions. Students with prior degrees in fields, including:
Interior design.
Landscape architecture.
Architecture.
Graphic design.
Urban design.
A related design field.
Prospective master's students are encouraged to reach out to our interior design and landscape architecture faculty members to champion their applications. Numerous opportunities exist to receive support for your academic journey through scholarships, fellowships and assistantships.
This document outlines the details for admission to our Masters programs.
Professional Development Areas
The MED addresses four areas of professional development. These include:
Acquisition of in-depth knowledge in the area of environmental design theory;
Development of problem-solving skills within an interdisciplinary professional context;
Development of technological expertise and knowledge based in a selected area of environmental design; and
Advanced ability in graphic, written and oral communications skills.
Degree Requirements and Graduate Handbook
A student must complete 33 course credits for the degree under either Plan A (thesis option) or Plan B (report option).
Plan A Thesis Option: The thesis, based on original research, is designed to facilitate student endeavors related to environmental design science, conducting a research investigation and publishing results.
Plan B Research Project Option: The research project option allows students to explore, through planning and design, the creation and practical application of precedents, normative theories processes, technology, ordinances, philosophies and related ideas.
More information can be found under Masters of Arts Degree Requirements and in our Graduate Handbooks
Contact Us
School of Planning, Design and Construction
517-432-0704
Human Ecology Building, Room 101
Meet Your Advisor
For academic, research and program-related inquiries.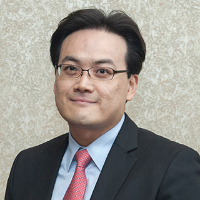 Professor and Program Director of Landscape Architecture and Master of Arts in Environmental Design Programs
junhkim@msu.edu
517-353-8554
Graduate Program Coordinator
For application, admission and administrative inquiries.