PhD Concentration in Environmental Design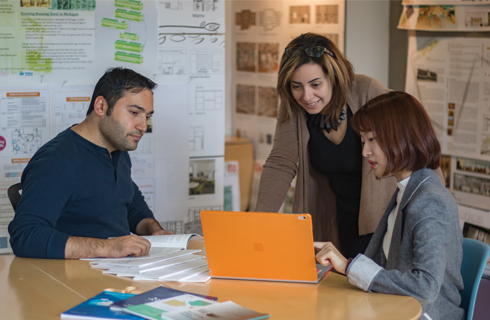 The Planning, Design and Construction doctorate program concentration in Environmental Design is intended for individuals who wish to obtain advanced knowledge and skills in research, which can make a scholarly contribution to the body of knowledge in the discipline of environment and design.Graduates of this program will possess the knowledge and skills necessary to understand the effects of plans, regulations, design, materials, project management techniques and construction systems on the economic, environmental and social concerns of stakeholders and society.
What Makes Us Unique?
Applied and in-depth knowledge in the discipline of environment and design.
An integrative approach to planning, design and construction, due to the multidisciplinary nature of our school.
Enhanced opportunities for interdisciplinary collaboration.
Connectivity to world-class practitioners and scholars.
Internationally diverse and dynamic campus life.
Enhanced support for international students and scholars via MSU's well-established programs.
What Are Core Areas of Study?
Social and Behavioral Science in Planning and Design.
Ecological and Natural Resource Science in Planning and Design.
Humanities and Arts in Planning and Design.
Built Environment and Health Sciences in Planning and Design.
Landscape Engineering in Planning and Design.
Who Can Apply?
Preferred backgrounds: Bachelor's and master's degrees in allied design areas, such as:
Interior design.
Landscape architecture.
Architecture.
Graphic design.
Urban design.
A related design field.
What Are Admission Requirements?
Possess a master's degree from a related field.
Possess a cumulative GPA of 3.5 on a 4.0 scale.
Provide GRE scores. Admission requires a minimum combined score of 301 on verbal and quantitative sections, with an analytical writing score of no less than 4.0.
Submit TOEFL scores if you are an international applicant:


Computer-Based: 235 with no sub-scores below 19.
Internet-Based: 90 with no sub-scores below 19 for reading, listening and speaking; and no writing sub-score below 22.
Paper-Based: 575 with no sub-scores below 52.
Admission to the doctoral program is on a rolling basis. For priority consideration, applications should be received by:
Fall semester admission: February 15.
Spring semester admission: August 15.
Degree Requirements and PhD Student Handbook
Download the degree requirements and the PhD Student Handbook (2013, 2014, 2015, 2016, 2017, 2018, 2019).
How to Start the Application Process
Contact Mark Wilson, doctorate program director, for academic, research and program-related inquiries.
Graduate Secretary
For application, admission and administrative inquiries.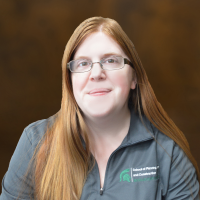 Advisory Faculty for PhD Concentration in Environmental Design