LA Dual Degree (BLA/MED)
The Landscape Architecture Program at MSU offers a five-year dual accredited Bachelor of Landscape Architecture (BLA)/Master of Environmental Design (MED) degree program.
To satisfy the dual degree requirements of the BLA/MED degree, students must take a total of 154 credits. The BLA is 130 credit hours and the MED is 24 credit hours with the potential for nine hours linked from the BLA (totaling 33 MED credit hours) as outlined below.
The BLA and MED courses must be taken sequentially, because the curriculum is structured along an "integrated course model." More detailed descriptions of both degrees are listed below
Design and creative thought lie at the center of the curriculum and are expressed as a 10-course design studio sequence, which begins in year one. An eight-week Study Abroad experience is integrated into the course sequence in the Spring of year three for which dual degree BLA/MED students are eligible. Study Abroad creates a transition point for students to the graduate course work and real world application of knowledge and skills.
Dual BLA/MED Degree Requirements and Course Sequencing*
Course Color Chart

Landscape Architecture Courses

Other Required Courses

General Ed (University Requirements)
FIRST, SECOND & THIRD YEARS
UG CREDITS
FOURTH & FIFTH YEARS
UG CREDITS
GD CREDITS
Fall Year 1
16
Fall Year 4
11
6

LA 140 Graphics & 2-D Design Studio

4

LA 447 Juried Design Studio

5

N/A

LA 200 Introduction to LA

3

LA/IDES/HRT 816 Environmental Design Theory

N/A

3

University Courses

6-9

LA/IDES/HRT 892 Research Fund. for Human Env. & Dsgn.

N/A

3

XX Electives

6

N/A

Spring Year 1
17
Spring Year 4
13
3

LA 141 Graphics & 3-D Design Studio

4

LA 448 Regional Environmental Design Studio

2

N/A

PDC 120 Planning & Design Digital Graphics**

2

UP 424 GIS for Planners & Designers

3

N/A

HRT 212 Ornamental Shrubs


3

LA/IDES/HRT 883 Environmental Design Seminar

N/A

3

University Courses

3-6

IAH 21X Arts & Humanities II

4

N/A

XX Electives
4
N/A
Fall Year 2
16
Fall Year 5
10
6

LA 230 Construction Materials & Methods

4

LA 817 Environmental Design Studio
or
LA 449 Landscape Architecture Design Studio

N/A

3

3

N/A

LA 242 Creating Space Studio

4

LA 480 Professional Practice

3

N/A

HRT 211 Ornamental Trees

3

LA 899/898 Thesis/Practicum

N/A

3

IDES 240 or CAD Equiv. Computer Aided Design**

3

XX Electives

4 (BA only) to 7 (dual)

University Courses

6

TOTAL BACHELOR DEGREE CREDITS

130

N/A

Spring Year 2
16
Spring Year 5 (Grad Standing: Must be enrolled in 9 cr. hr.)
N/A
9

LA 231 Landscape Site Engineering

4

LA 899/898 Thesis/Practicum

N/A

3

LA 243 Place Making Studio

4

XX Electives Grad
N/A
6

HRT 311 Planting Design Studio

4

TOTAL MASTERS DEGREE CREDITS

9 linked credits from BLA, plus 24 additional grad credits



ISS 310 History of Environmental Design (Specific LA Section)**

4

Fall Year 3
16

LA 332 Advanced Landscape Site Engineering

4

LA 344 Connections of Scale Studio

5

Spring Year 3 Study Abroad
12

LA 345 Design Development Studio

5

LA 390 Landscape Architecture Field Studies

3

LA 421 Drawing as Knowing

4

Electives or internship, as needed
General University Requirements
Credits
Other University Requirements
Credits

WRA 101 College Writing

4

IAH 201-210 Arts and Humanities I**

4

ISS 2XX Introduction to Social Sciences**

4

IAH 211+ Arts and Humanities II**

4

ISS XXX ISP Lab

2

ISP XXX Integrative Studies Physical Class**

3

EC 201 or 202 Micro or Macro Economics**

3

PLB 105 Plant Biology**

3

MTH 116 College Algebra and Trigonometry (The completion of MTH 103 (3 cr) College Algebra and MTH 114 (3 cr) Trigonometry OR MTH 103 (3 cr) College Algebra and STT 200 (3 cr) Statistical Methods may also be used to satisfy the University, College and School mathematics requirement.)

5
*Curriculum notes:
Required for admission courses are showing in italics.
BLA electives taken after admitted into upper division, 300 level and above courses.
Must count LA 817 as a linked course. Up to 6 additional linked credit hours in the MED is only with approval of the guidance committee. Linked courses must be taken after acceptance by the Grad school (4th year)
A minimum of 6 credit hours in Graduate standing must be in residence at the MSU campus.
A minimum of 9 credit hours must be enrolled in at Graduate standing.
Courses taken during dual enrollment (undergraduate status) do not count towards requirements 3 and 4.
**Note: These courses are offered during the summer semester.
Contact Us
Meet Your Advisor - Undergraduate Degree
Student Services Office
(517) 432-3393
Human Ecology Building, Room 102
Undergraduate Program Assistant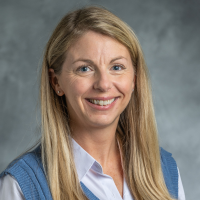 Meet Your Advisor - Masters Degree
Student Services Office
(517) 432-0704
Human Ecology Building, Room 101
For academic, research and program-related inquiries.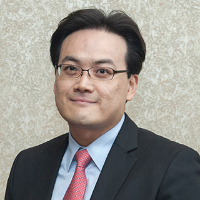 Professor and Program Director of Landscape Architecture and Master of Arts in Environmental Design Programs
junhkim@msu.edu
517-353-8554
Graduate Program Director
For master's degrees, contact about application, admission and administrative inquiries.