LA Alumni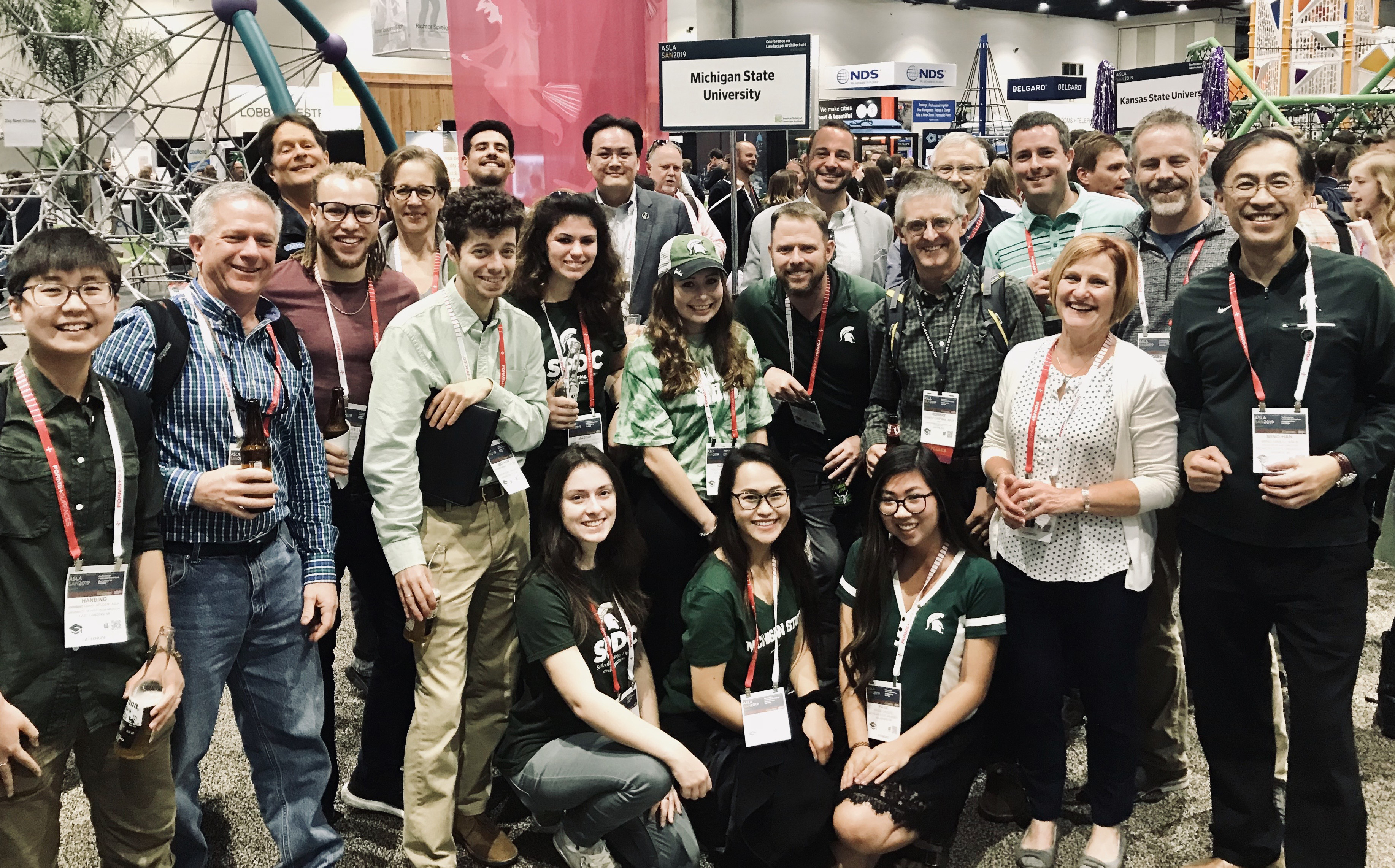 LA Distinguished Speaker Series
Our graduates and alumni enjoy rewarding and productive lives, advancing their careers in all public and private practice areas of the Landscape Architecture Profession.
Our alumni are leaders of prestigious firms, business owners, university professors and employees in private, full-service landscape architecture, land planning, engineering, design and multidisciplinary practices. They enjoy careers in local, state and national public agencies, including city planning and parks departments, National Forest and National Parks Services and the Army Corp of Engineers.
The MSU Landscape Architecture heritage of distinguished alumni includes many important innovators and leaders of the profession.
Alumni Firms and Featured Firms
How to Add Your Firm to This List
If you would like to add your firm's web address to this list, please send the following information to: Paul Nieratko at nieratko@msu.edu.
Your Name,
Name of Firm or Business,
Firm web site address,
Firm mailing address, and
Firm phone number.
MSU Landscape Architecture Alumni & Advisory Board
Below is a list of the current board members. This group also publishes the LandTEXTURE newsletter annually.
Cheryl Zuellig, board president, and vice president of SmithGroupJJR.
Sandra Fischer, board president-elect, and principal advisor at Land Morphology.
Vanessa Warren, board secretary, and landscape architect at OHM Advisors.
Tim Britain, board treasurer, and principal at VIRIDIS Design Group.
Liz Dafoe, board member, and project manager at Upland Design Ltd.
Debra Guenther, FASLA, board member, and partner at Mithun.
Katy Hallgren, board member, and Director of Architecture, Planning and Design at Northgate Resorts.
Joseph James, board member, and founding principal at Joseph James Landscape Architecture.
Vicki McGhee, board member, and chief of planning & infrastructure section at the Michigan Department of Natural Resources.
Scott Reinholt, board member, and director of sales at Landscape Forms, Inc.
Joshua Seyfried, board member, and associate of James Corner Field Operations.
Christy Summers, board member, and principal at Beckett & Raeder, Inc.
Ken Weikal, board member, and president of Kenneth Weikal Landscape Architect.
Bill Wenk, board member, and founding principal at Wenk Associates, Inc.
Stephanie Onwenu, Emerging Leader board member, and public interest design fellow at the Detroit Collaborative Design Center.