Urban Resilient Redevelopment Graduate Certificate
The purpose of the Urban Resilient Redevelopment program is to provide a cost-effective, world class education and credential for current and aspiring real estate professionals to further their current discipline, or transition to planning or urban development with a resiliency focus. This Program consists of three 3-credit online courses and it runs for 10 months.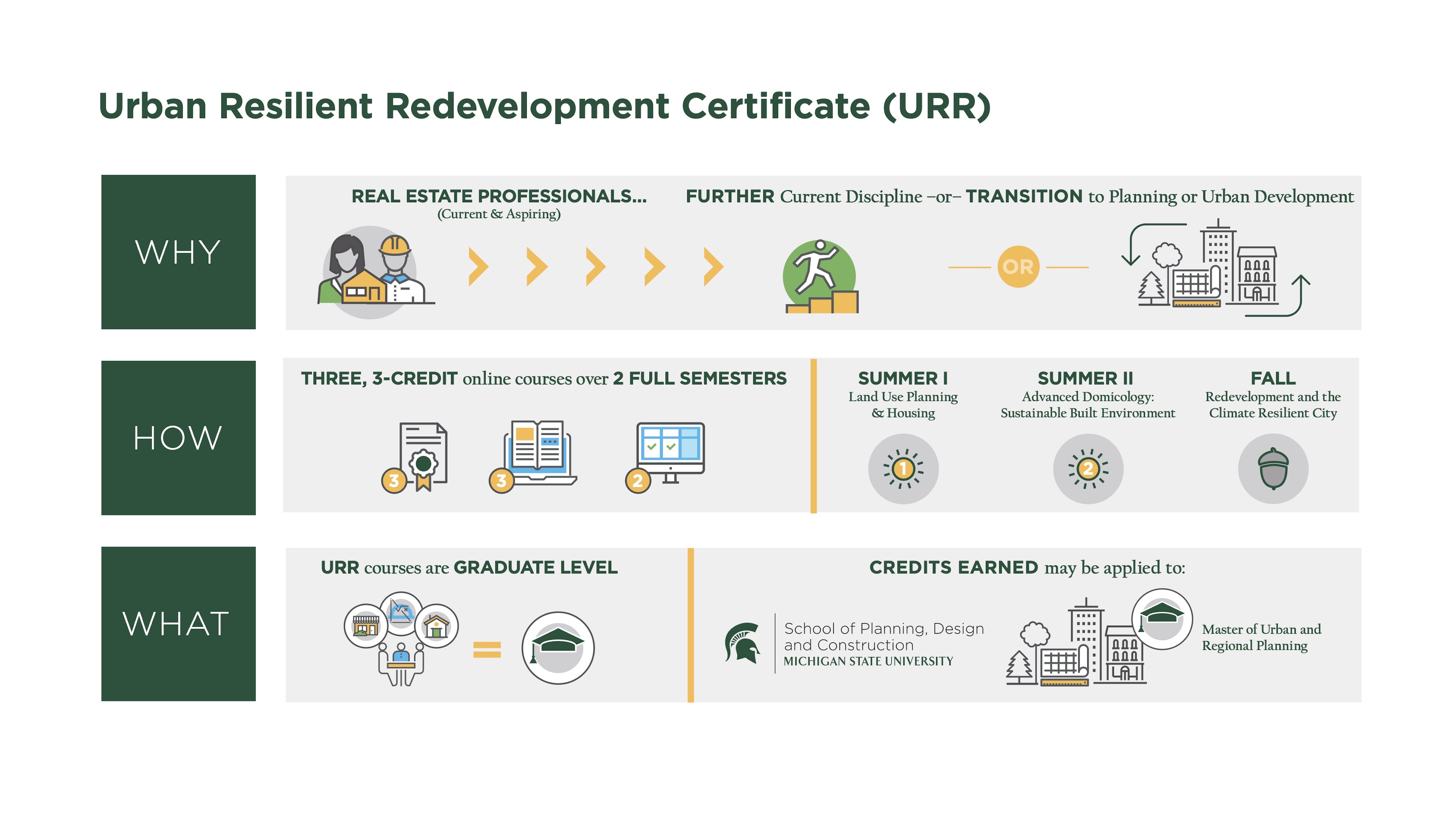 More information is available at the Registrar's Office: https://reg.msu.edu/academicprograms/ProgramDetail.aspx?Program=5451
How to Apply
Courses will be available starting during the first Summer Session of 2022
To register for the Urban Resilient Redevelopment Graduate Certificate program, please go to: https://online.msu.edu/programs/urban-resilient-redevelop.
Contacts
For inquiries or questions about this program, please contact Joseph Maguire at maguir30@msu.edu or Wayne Beya at beyea@msu.edu.
All graduate certificate credits earned may be applied to requirements for our Master of Science in Construction Management and/or the Master of Urban and Regional Planning degrees. Current MSU undergraduates are eligible to apply to either graduate certificate program.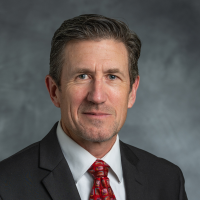 Senior Specialist, Urban & Regional Planning; Co-Coordinator, Urban Resilient Redevelopment Graduate Certificate Program
School of Planning, Design and Construction
beyea@msu.edu
517-432-7600