Mega Event Planning
The Mega Event Planning Group at the MSU School of Planning, Design and Construction explores the planning, hosting and legacy issues associated with the world's largest events. Mega Events are globally significant phenomena, such as the Olympic Games, the World Cup, and World's Fairs. These events have major economic, social and planning impacts, and deserve serious scholarly attention. In addition to our research on mega events, a free online course has been developed that will cover the 2014 Winter Olympics in Sochi, Russia. The SPDC Mega Event Planning Group is hosting a series of Massive Open Online Courses, or MOOCs. The first in this series will cover the 2014 Winter Olympics.
SPDC MOOC Series
Call for Proposals
Mega Event Planning is accepting proposals for the Mega Event Planning Pivot Series, which will provide a global and cross-disciplinary view into the planning for the world's largest sporting, religious, cultural, and other transformative mega events. Examples include the Olympic Games, Soccer World Cups, Rugby championships, the Commonwealth Games, the Hajj, the World Youth Day, World Expositions and parades. The series editor, Dr. Eva Kassens-Noor, is interested in monographs that explore the intersection of mega event planning and its legacy broadly falling within three concentrations:
Case studies that explicitly link planning for mega events to their legacies given different institutional, cultural and political settings.
Similarities and differences among mega events, exploring whether countries or cities with certain characteristics and legacy interests are more suitable to stage particular mega events.
Future mega event challenges for the event organizers as well as the hosts given the escalating growth of mega events and the need to plan for sustainable and climate-resilient futures.
The aim of the series is to contrast, compare, reflect upon and ultimately understand the legacies through their planning approaches in different economic, societal, political and cultural context. Download the Call for Proposals Flyer for more details.
Contact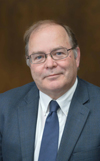 Mark Wilson, PhD
Professor, Urban & Regional Planning Program
Director, SPDC Global
Human Ecology Building, Room 113
Phone: (517) 353-9056
wilsonmm@msu.edu


Eva Kassens-Noor, PhD
Assistant Professor, Urban & Regional Planning Program
Assistant Professor, MSU Global Urban Studies Program
Adjunct Assistant Professor, MSU Department of Geography
Human Ecology Building, Room 201E
(517) 432-8085
ekn@msu.edu