For thousands of years, the Anishinaabe have lived throughout the Great Lakes region, which includes Michigan, Wisconsin, Minnesota and Ontario, Canada. Michigan is home to 12 federally recognized tribal nations and three 1994 land-grant institutions.
What is the land-grant system?
(Sources:
Association of Public & Land-Grant Universities
,
U.S. Department of Agriculture
,
National Center for Education Statistics
)
In 1862, U.S. President Abraham Lincoln signed the first Morrill Act in to law, which provided grants in the form of federal lands to each state in order to be sold and have the proceeds utilized to establish public educational institutions. The legislation was sponsored by Vermont Congressman Justin S. Morrill, which bears his name, and was intended to increase access to higher education in every American state for agriculture, military tactics, the mechanic arts, and classical studies so members of the working class could access a practical education with direct application and relevance to their lives.
The second Morrill Act became law in 1890, with a focus on further extending access to higher education through additional endowments for land-grants, while prohibiting distribution of money to states that made distinctions of race in their admissions processes. However, funds were still made available for each state in the then-segregated American south that moved to provide a separate land-grant institution for African Americans. Today, there are nineteen 1890 land-grant universities in the United States, all of which join the 101 total institutions of higher education identified by the U.S. Department of Education as historically Black colleges and universities (HBCUs).
More than a century later, the third iteration of the Morrill Act in 1994 conferred land-grant status to Native American tribal colleges. There are now 35 federally recognized tribal colleges and universities located in 14 states.
The land grant system in Michigan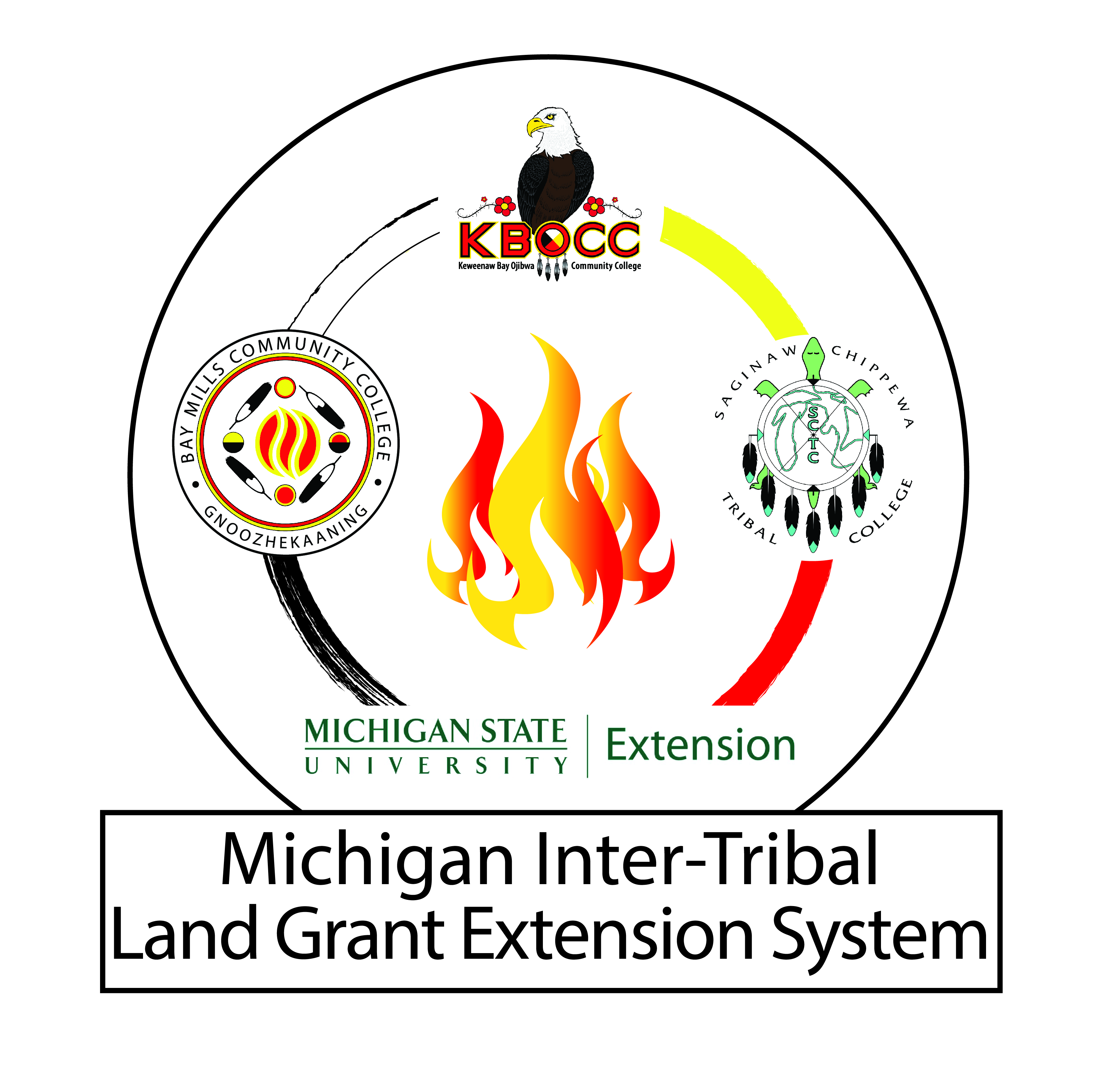 Michigan is home to four institutions of higher education within the land-grant system, including Michigan State University (1862 land-grant) and 3 tribal colleges (1994 land-grants):
Together, these 4 land-grant institutions form the Michigan Inter-Tribal Land Grant Extension System, or MILES. To support tribal nations, communities and learners, MILES envisions a unified Michigan land grant college system based on shared knowledge, resources and power.
Learn More About the Michigan Inter-Tribal Land Grant Extension System
Submit a Request to Work with the MILES Team
Provisional Land Acknowledgement
We collectively acknowledge that Michigan State University occupies the ancestral, traditional, and contemporary Lands of the Anishinaabeg – Three Fires Confederacy of Ojibwe, Odawa, and Potawatomi peoples. In particular, the University resides on Land ceded in the 1819 Treaty of Saginaw. We recognize, support, and advocate for the sovereignty of Michigan's twelve federally-recognized Indian nations, for historic Indigenous communities in Michigan, for Indigenous individuals and communities who live here now, and for those who were forcibly removed from their Homelands. By offering this Land Acknowledgement, we affirm Indigenous sovereignty and will work to hold Michigan State University more accountable to the needs of American Indian and Indigenous peoples.