View information by type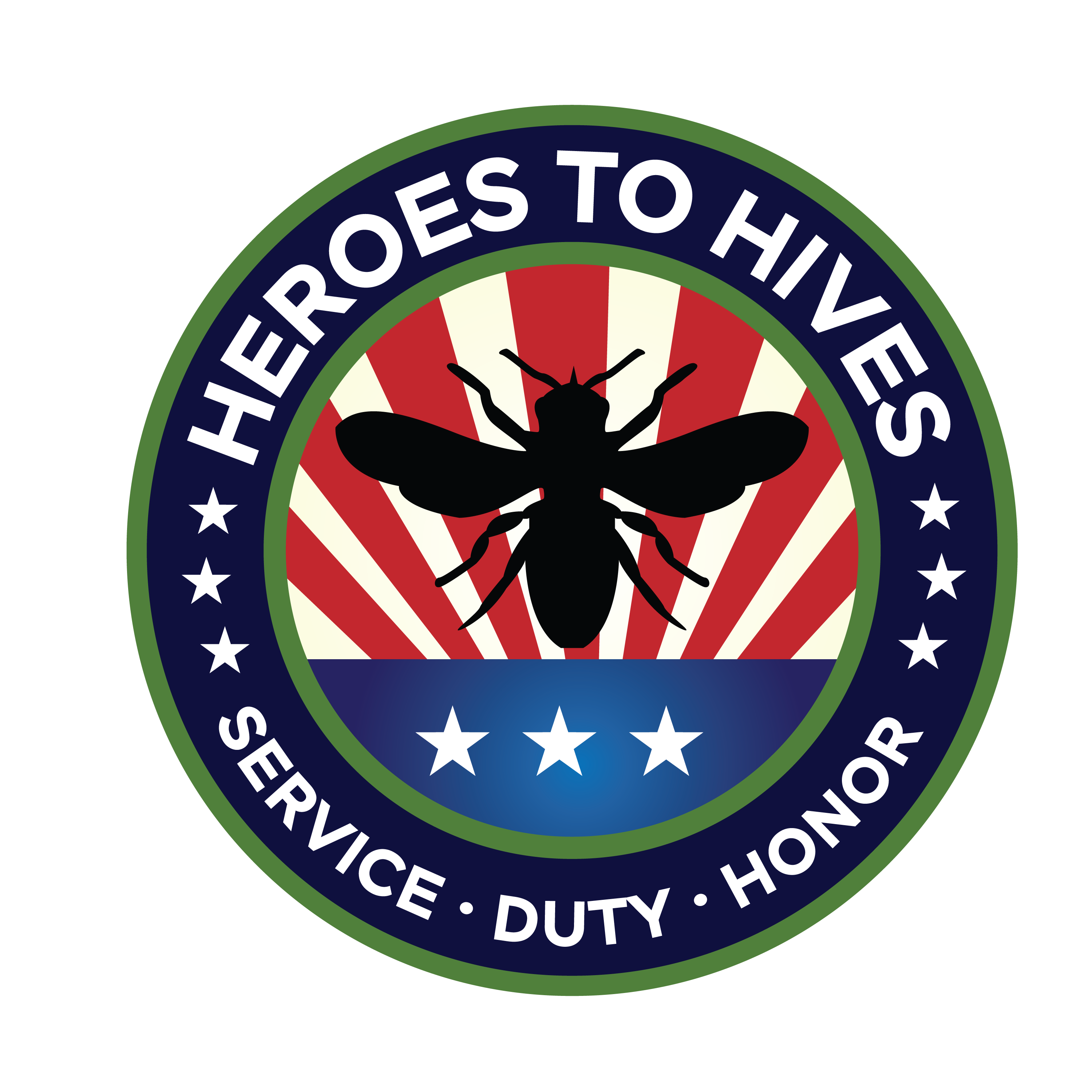 Heroes to Hives provides veterans with beekeeping education and training from Michigan State University Extension and its partners, Michigan Food & Farming Systems, University of Minnesota Bee Veterans program, University of Missouri Extension Heroes to Hives, and University of Nebraska-Lincoln's Great Plains Master Beekeeping Program. The program serves Veterans, Reservists, Active Duty or National Guard members of the U.S. Armed Forces and their adult children, spouses, partners and caregivers.
Heroes to Hives Online Program
The online portion of the Heroes to Hives program moved from Michigan State University to Michigan Food & Farming Systems (MIFFS). Registration for the 2023 online program closed on February 28th, 2023. MIFFS will email enrolled participants educational content monthly from March 2023 through November 2023.
Registration for the 2024 online program can be completed through Michigan Food & Farming Systems Heroes to Hives beginning November 1st, 2024.
Heroes to Hives In-Hive Beekeeping Training
Michigan State University (MSU) Extension and other Heroes to Hives partners host in-hive beekeeping workshops. MSU Extension's workshops cover beginning and seasonal beekeeping topics like hive handling, colony inspections, and pest and pathogen management.
Heroes to Hives workshops offered by Michigan State University Extension
Michigan State University (MSU) Extension concluded all of its Heroes to Hives workshops for the 2023 beekeeping season. MSU Extension Heroes to Hives workshop offerings in 2024 will be posted to this webpage when the workshops are scheduled.
MSU Extension's page of pollinator & pollination events includes webinars and beekeeping workshops that are open to the public.
Acknowledgment
This work is supported by the Enhancing Agricultural Opportunities for Military Veterans grant, award no. 2021-77028-35274 from the USDA National Institute of Food and Agriculture.