Wild Spartans: Raptor Conservation with Libby Mojica
January 12, 2021
Curiosity sparked? Click HERE to explore science careers with our 4-H Wild Spartans scientists!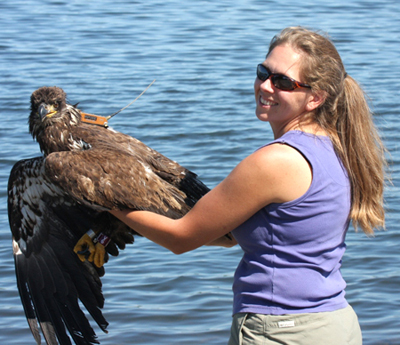 Are you a Wild Spartan? Join 4-H staff as we meet scientists from across Michigan State University (MSU) Extension, the MSU Department of Fisheries and Wildlife, Michigan Department of Natural Resources, and across the country.
Take a look into life working with fisheries and wildlife! Follow along as we climb through bogs, peer into bear dens, mist net songbirds, snorkel for fish, or perhaps even tag deer. Meet researchers, learn about their field work, and the education and career path they've followed to get there.
Find more raptor resources here:
4-H can help you achieve your goals; learn about 4-H career preparation programs here.