Prospective Students
Welcome, and thank you for your interest in the School of Packaging! We encourage you to browse our website and see all that we have to offer.
If you are interested in scheduling a time to visit, we have several tour dates available for the fall semester. Our tours take place in the morning, allowing you to take advantage of MSU's admissions office tours offered in the afternoons.
At a tour, you'll meet with our academic advisor and be able to ask any questions you have about our program requirements. Then, one of our Packaging Ambassadors, current seniors in the program, will take you on a tour of our facilities, and talk about their experiences as a student. These ambassadors can answer any questions about the student experience as a packaging student or at MSU as a whole.
Tour dates for Spring 2017 are:
February 2nd , 10am - 12pm
February 3rd, 10am-12pm
February 14th, 2pm-4pm
February 16th, 10am-12pm
February 17th, 10am-12pm
March 2nd, 10am-12pm
March 21st, 2pm-4pm
March 23rd, 10am-12pm
March 24th, 10am-12pm
April 4th, 2pm-4pm
April 6th, 10am-12pm
April 7th, 10am-12pm
April 18th 2pm-4pm
April 21st, 10am-12pm
To register for one of these tours, please contact Gayle Cohen, Academic Specialist for the School of Packaging, at gdcohen@msu.edu. 48 hours' notice is required. If you cannot make these dates, please contact Gayle Cohen, and we will do our best to accommodate, but it cannot be guaranteed due to advisor and ambassador scheduling.
Meet our Ambassadors!
For Spring 2017, our two Packaging Ambassadors are Laura Barts and Bradley Bialk.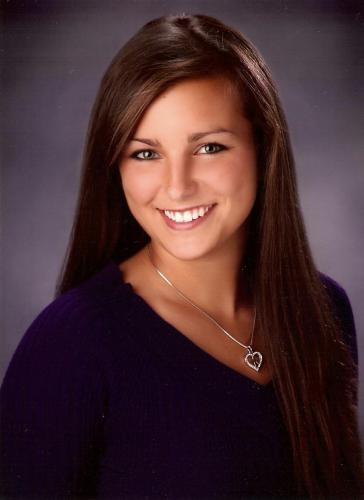 Hi, my name is Laura Barts. I'm from Wixom, MI and have been a Spartan since birth. I was introduced to packaging by a family friend/MSU Packaging alumni, and after taking PKG 101 freshman year I knew it was the degree for me. From January-June 2016 I interned with ConAgra Brands in Omaha, an experience which I absolutely loved. During Fall 2016, I was the Pi Kappa Gamma Secretary and in May I will be going on the MSU Alumni Europe Trip with my roommates.
Upon graduating from MSU in May 2017, I hope to work as a Packaging Engineer in the food or consumer packaged goods industry.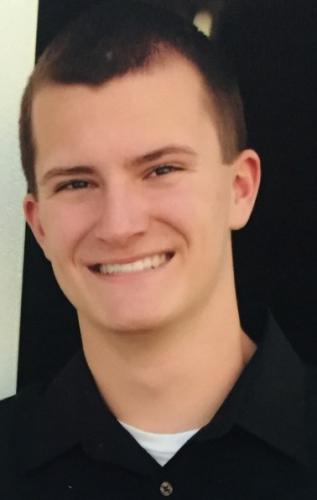 Brad Bialk is originally from Farmington Hills, Michigan. He was introduced to packaging through a friend, and after taking PKG 101 as an elective, he was interested in the topics and the opportunities available through a packaging degree. He has completed two internships—one with Unilever in Englewood, NJ, and the other with Newell Brands in Downers Grove, IL. Extra curricular activities include being a member of CoPPAC, a participant in the Nestle Mentoring Program, and a current position as Technology Chair for Pi Kappa Gamma.
Upon graduation, Brad would like to develop packaging for a consumer goods or foods company, or potentially work for a corrugate supplier.
Finding Us:
We are located at 448 Wilson Road, East Lansing, Michigan, 48824. The best place to park is in the parking ramp #5, right off Trowbridge Road. There are metered spaces in this parking ramp. Tours will start in room 120 of the Packaging Building, which is in the north-west corner of the building. The main office is room 130—stop in to be directed to room 120 if you need assistance. If you are running late, please call the front desk at 517-355-9580.